Fuller Family Reunion 2022!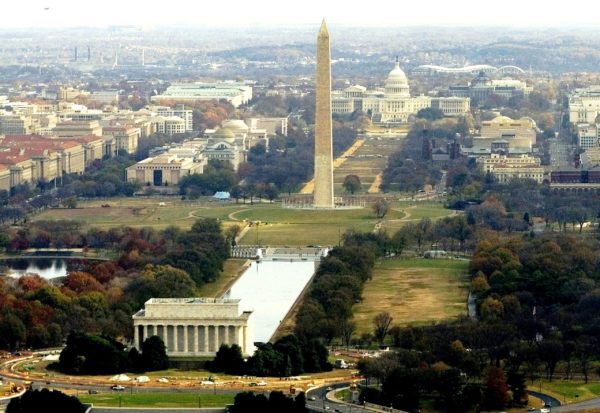 Dear members of the Fuller Family!
This is the Central Headquarters for our 2022 Family Reunion in Washington, D.C.
Some important information:
2022 Fuller Family Reunion POSTPONED
Thanks to everyone who provided input. Based on the feedback received, I've decided to postpone this year's reunion for the following reasons:
Several expressed continuing concerning about Covid safety.

Uncertainty of what Washington, DC Covid protocols will be this summer for people who are not vaccinated. We want everyone to have a shared experience and not be excluded from certain group activities.

Several shared that they are experiencing economic hardship.
I can already tell that these factors are affecting turnout. The pricing for the reunion is based on a certain number of people attending. With fewer people attending, the cost per person would actually go up to pay for things like the bus tour, hotel catering for the nice dinner we have, etc.
Thanks for your patience, and I'll check back in Fall 2022.
Where
Washington, D.C.
What you need to do!
Arrange your transportation to D.C.
Book your hotel reservation.
Pay your registration fee.
Fill out this registration form (it will help us with logistics).
Transportation
Nearby Airports: I strongly encourage you to fly to Reagan National Airport. It's very close to the hotel. Other options are Dulles International Airport and Baltimore-Washington International Airport.
Nearby Bus and Train Station: Union Station, Washington, D.C.
Rental Car: You really don't need to rent a car during the reunion. Parking isn't that great in the city, especially at the attractions we'll visit. We'll be using bus shuttles and convenient public transportation, so it will be much less than renting a car. Another option is using a shared ride mobile phone application like Lyft or Uber, given the daily parking fee at the hotel.
Cost (per person)
Elders (75 and older)–FREE

Seniors (65-74 years old)–$75

Adults (26-64)–$125

Adult (First time at a Fuller Family Reunion)–$100

Youth (6-25)–$75

Children (5 years old and younger)–FREE
What the cost covers:
Reunion T-Shirt

Saturday night sit-down dinner and dance

Transportation during the reunion

Washington, D. C. bus tour

Washington Nationals game ticket
How to pay:
By mail
Please make your check or money order payable to Fuller Family Reunion and send it to:
Joyce Shaw
12739 S. Ada
Calumet Park, IL 60827.
Electronically
Please don't let the cost deter you from coming. Here are some suggested ways to lessen the financial cost of this reunion: making monthly payments (like a layaway plan) or fundraising (candy, bake or dinner sales, etc.)
Please make a $25 per person, non-refundable deposit, by May 1, 2022.
The final reunion payment will be due Wednesday, June 1, 2022. Joyce can be reached at (708) 597-2237 or at vonshaw@

null

yahoo.com if you have questions.
Hotel Information
Arlington Court Suites Hotel–A Clarion Collection Hotel
1200 N. Courthouse Road
Arlington, AV 22201
Phone (703) 524-4000
Rooms
Single and Queen Studio Suites are both $129.00 plus Tax 13.25%

Check In Time: 4 pm

Checkout Time: 11 am
Please call 703-524-4000 to make your reservation under the group name "Fuller Family Reunion. You will have to guarantee your reservation with a major credit card.
Room Rate Includes:
Hot Buffet Breakfast is included in the rate.

Complimentary Wi-Fi

Car Parking Discounted at $15 per night

Bus Parking Discounted at $50 per night
Hotel Features and Services
Complimentary schedule hotel shuttle service within one mile radius, which covers the Courthouse Metro Station (Orange and Silver lines).

The shuttle does not go to any of the airports!

Coin operated washer (2.00 per load) and dryer is complimentary.

Over 20 restaurants within a 1 mile radius and very easy access from the hotel

The Courthouse Metro Station (Orange and silver lines) Is only 2 walking blocks from the hotel.

Large Fitness Room and Gift Shop on property: No Pool, but there is one at a nearby recreation center with shuttle ride from the hotel.

The National Mall and most Smithsonian Museums are only a convenient 10-15 minutes away from the hotel.

AMC Theater and a number of restaurants are only 2 block from the hotel.
June 9, 2022–Last day to reserve hotel room at the guaranteed rate.
Reunion Schedule
Here's the tentative schedule:
Thursday, July 14th
Arrival day. Family will spend time together in hospitality suite.

Group movie in the evening (optional).
Friday, July 15th
Bus tour of Washington, D.C. during the day.

Washington Nationals baseball game in the evening.
Saturday, July 16th
Morning time and lunch at the National African American Museum of History and Culture

Free time in the afternoon.

Sit down dinner in the evening and dance party.
Sunday, July 17th
Morning gathering to say farewell.

Sunday worship (optional)
Questions???
Please contact me at adrian@adrianemiller, and please include "Fuller Reunion" in the subject line.
Looking forward to seeing you!


Adrian Miller