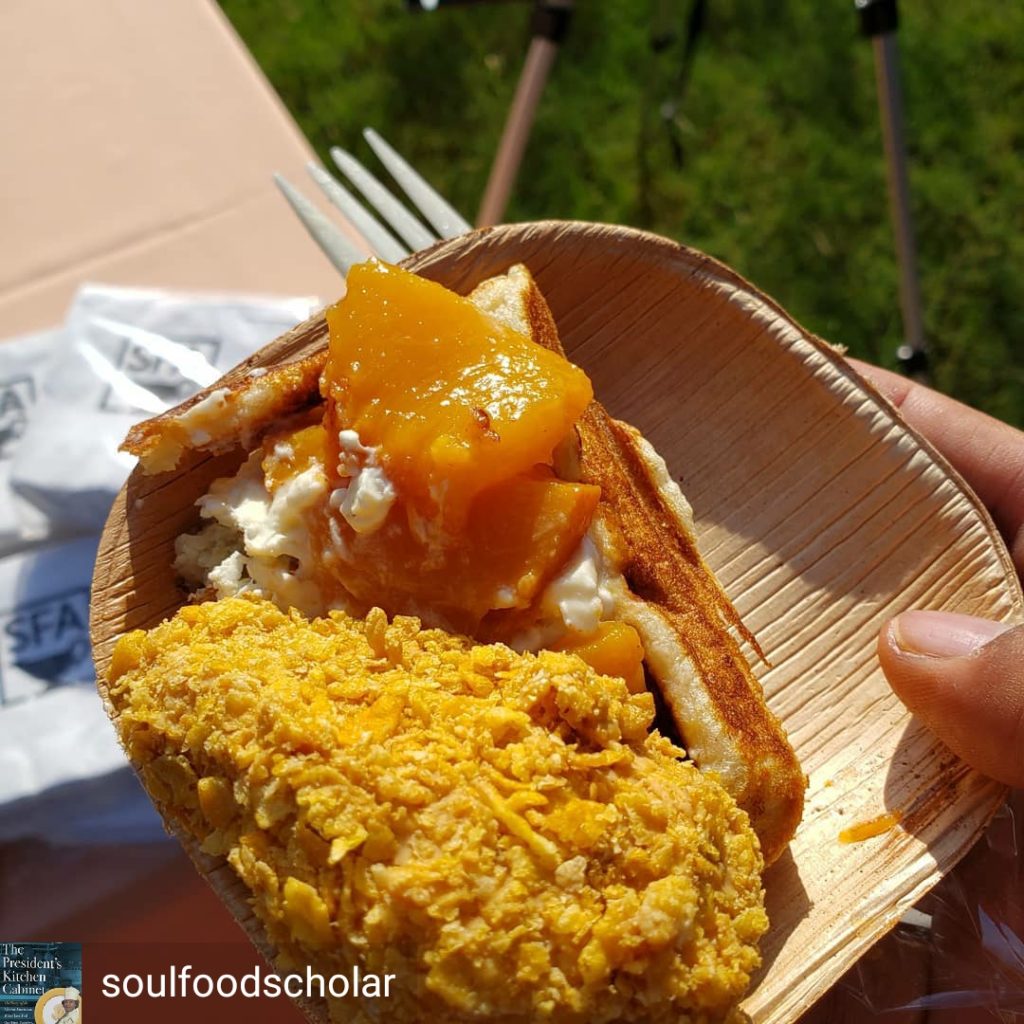 This is my first end-of-the-year compilation of the best food that I've tasted.
Some ground rules:
The dish had to be something that I had not tasted before from that specific cook.

I had to have taken my own picture of it.

I searched everywhere for possible nominees: events, eating in someone's home, food trucks, and restaurants.
Here's my write-up of the Top 5 dishes:
Fried Chicken ice cream, Chef Cynthia Wong, 2018 Southern Foodways Alliance Symposium, Oxford, MS.
Chef Cynthia Wong strikes a pose above her wonderful creations.
This was a very pleasant surprise, especially for a Southern Foodways Alliance Symposium where the food served is top-notch and very creative. When I first saw "'Not' fried chicken" on the sign, I thought it would be a vegan dish. Little did I know that it was PURE GENIUS from the mind of Chef Cynthia Wong of Life Raft Treats in Charleston, S.C.: vanilla ice cream for "meat" surrounding a chocolate "bone," with the entire thing coated with corn flakes. This "fried chicken" was paired with a rice waffle topped with clotted cream and peaches. I got SEVERAL of those bad boys.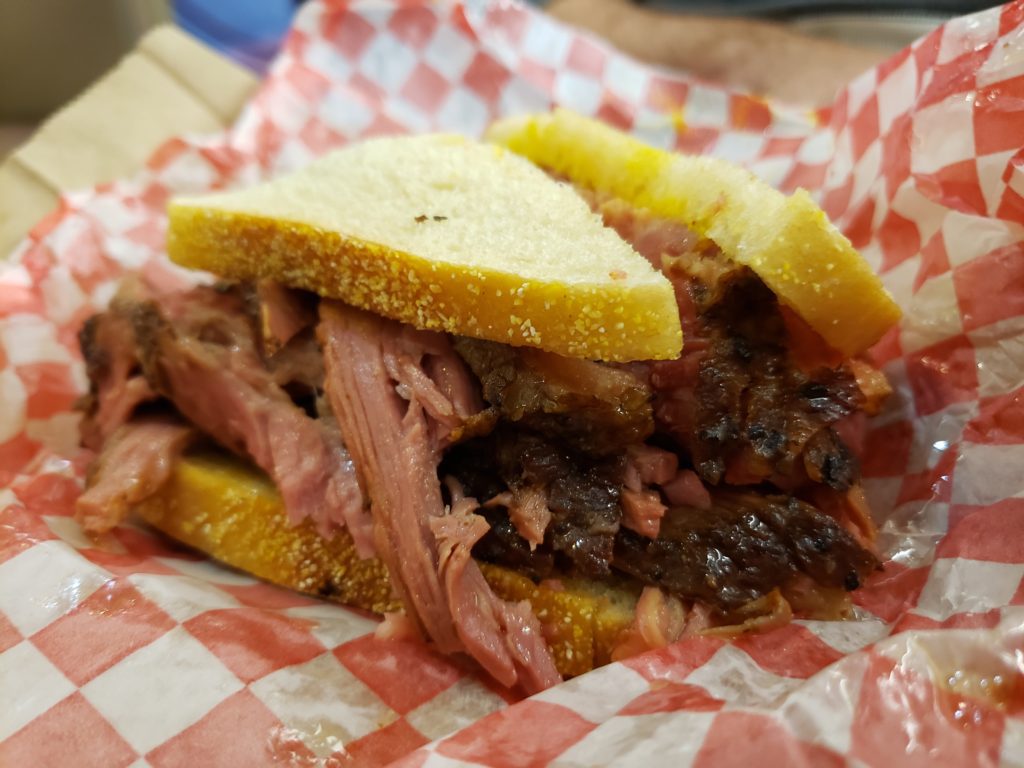 2. Smoked brisket sandwich, Snowdon Deli, Montreal, Canada
Being a barbecue aficionado, I was curious about "Montreal smoked meat." The more famous place in Montreal is Schwartz's, but let me tell you–this sandwich at Snowdon's Deli is the TRUTH. Layers of succulent brisket on rye bread with some deli mustard. Umph!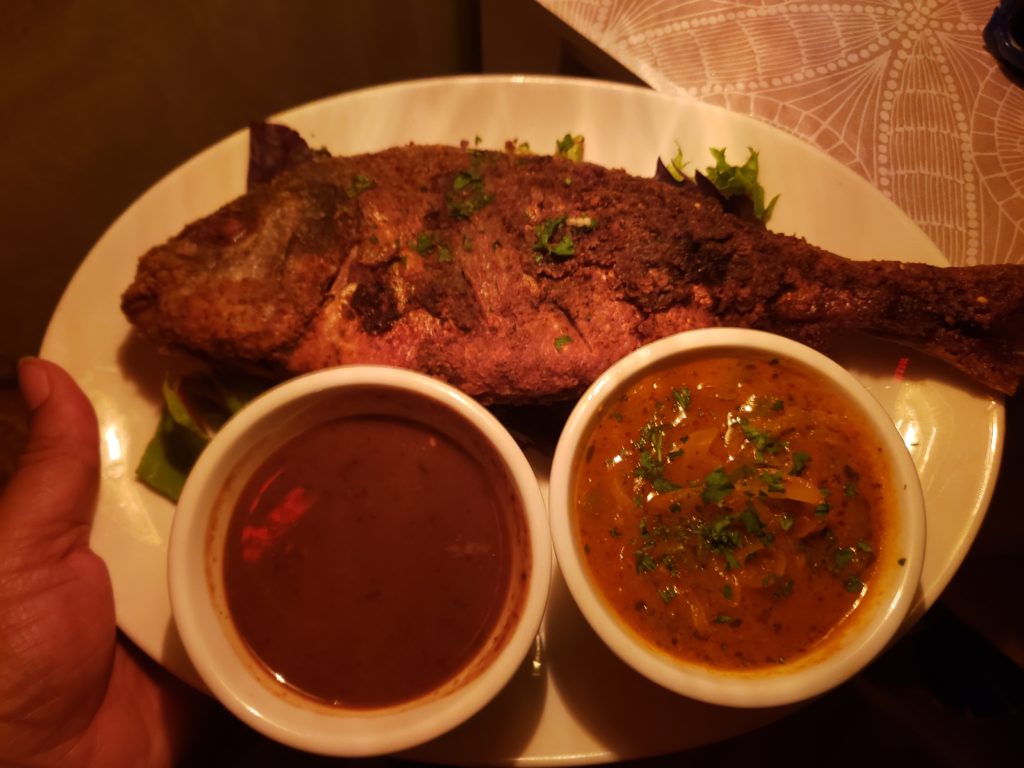 3. Whole fried fish, Agrikol Haitian Restaurant, Montreal, Canada
I had a good feeling about this place because two knowledgeable people who didn't know each other recommended it. I don't get Haitian food very often, and this place fulfilled my salivating expectations. The red snapper wasn't breaded the way fried fish is in the U.S. It was rubbed with seasoning, and then fried. It was paired with a spicy black bean sauce and pickled vegetables.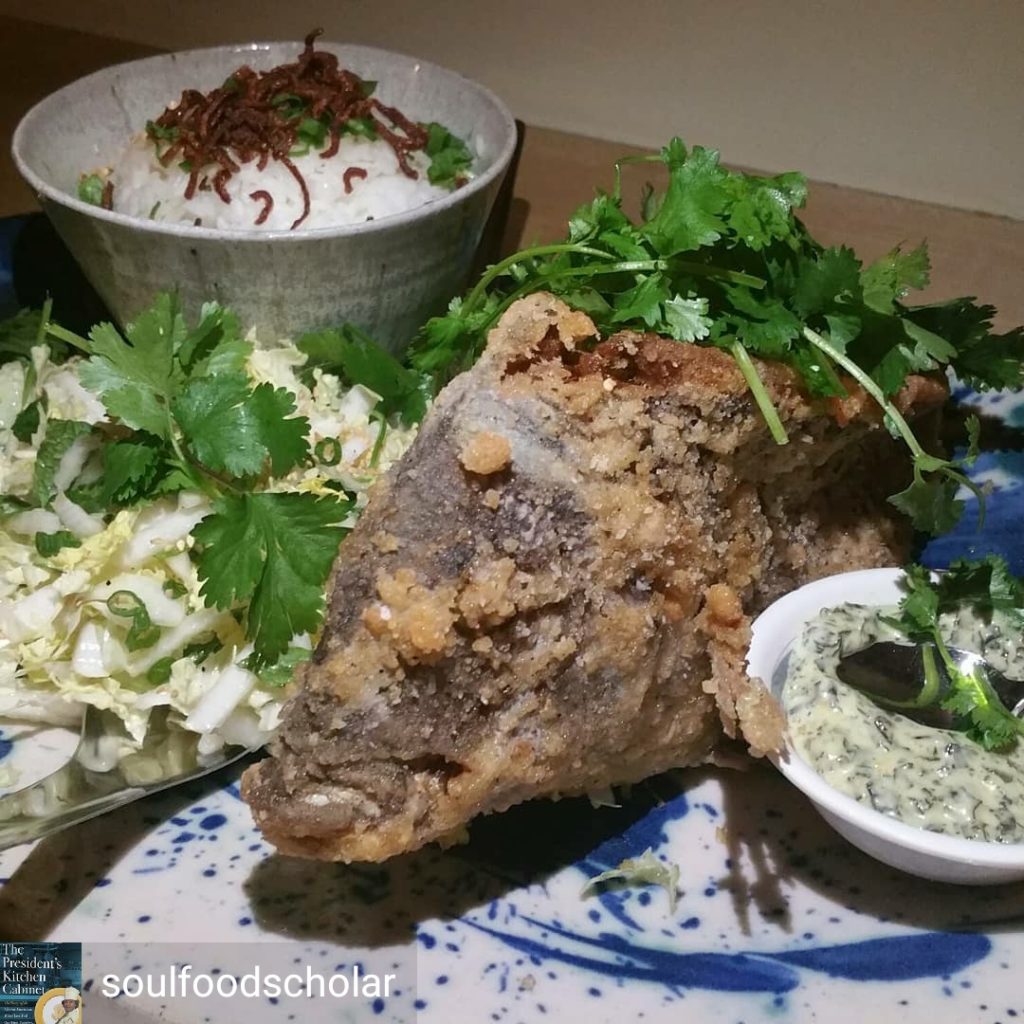 4. Whole fried sea bream with Napa cabbage, Food by North, Providence, Rhode Island
What can I say? I really like whole fried fish. The sea bream was seasoned with Asian flavor notes, and it was out of sight. Crispy, hot and slightly sweet. I struggled to finish the generous serving, but I soldiered on.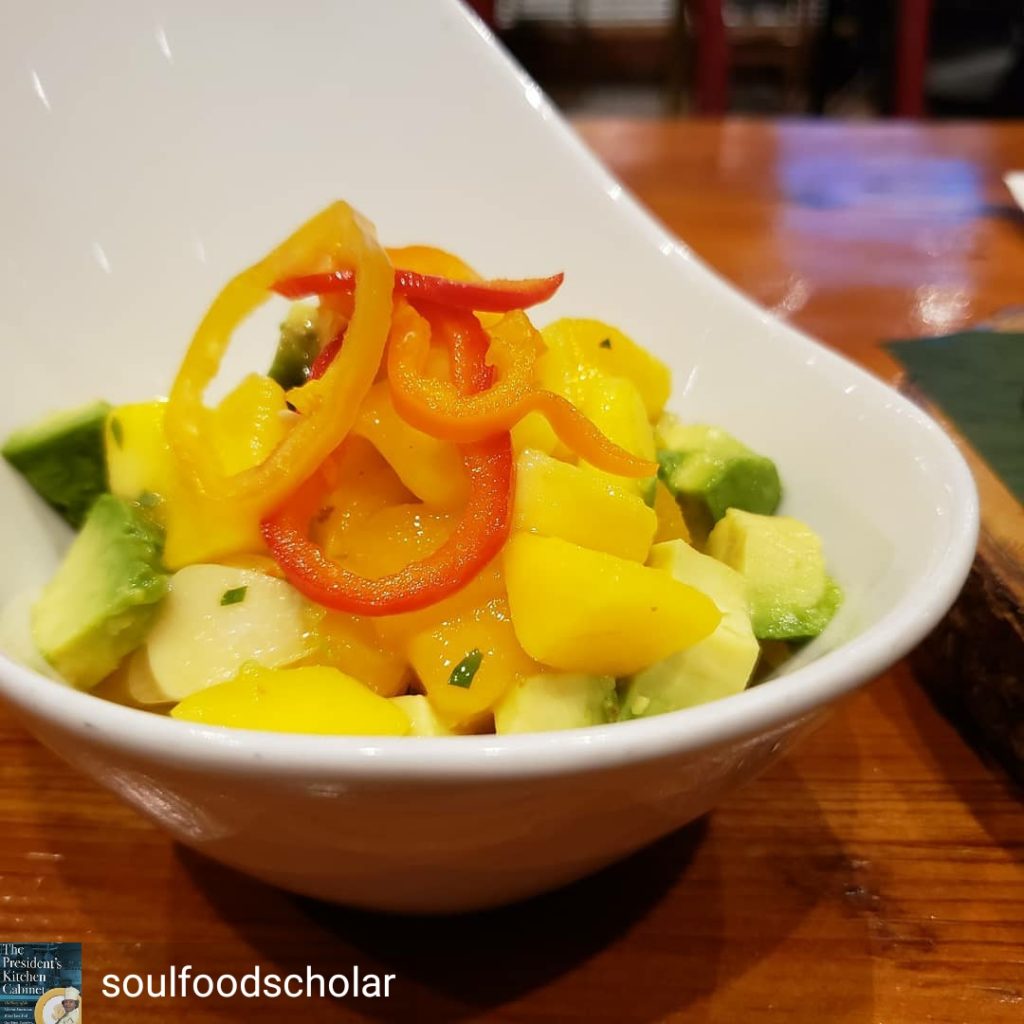 5. Mango, avocado and chile salad, Spark at Engine Company 12, Washington, D.C.
I never thought two of my favorite fruits could be paired in this way. The addition of habanero chiles really sets this dish off. Just when you think your tongue can't handle any more heat, the avocado and mango give you a much needed stay of execution.
Here are the other 20 dishes in descending order:
What are some of the memorable dishes that you ate in 2018?
Happy 2019!