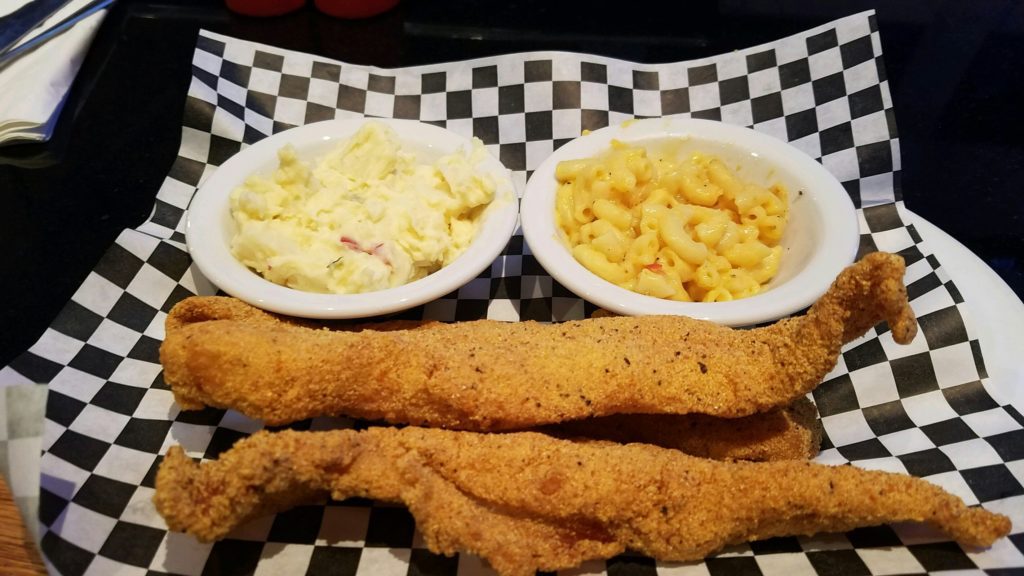 For whatever reason, two people from very different parts of my life mentioned Catfish Haven during the past week. So when a catfish-loving friend visiting Denver asked me to take to her to a spot, I immediately thought of Catfish Haven.
We got there right before closing time (the kitchen closes at 9 pm, but the bar closes at 10 pm), but we called ahead and got our food soon after we arrived. Here's my report: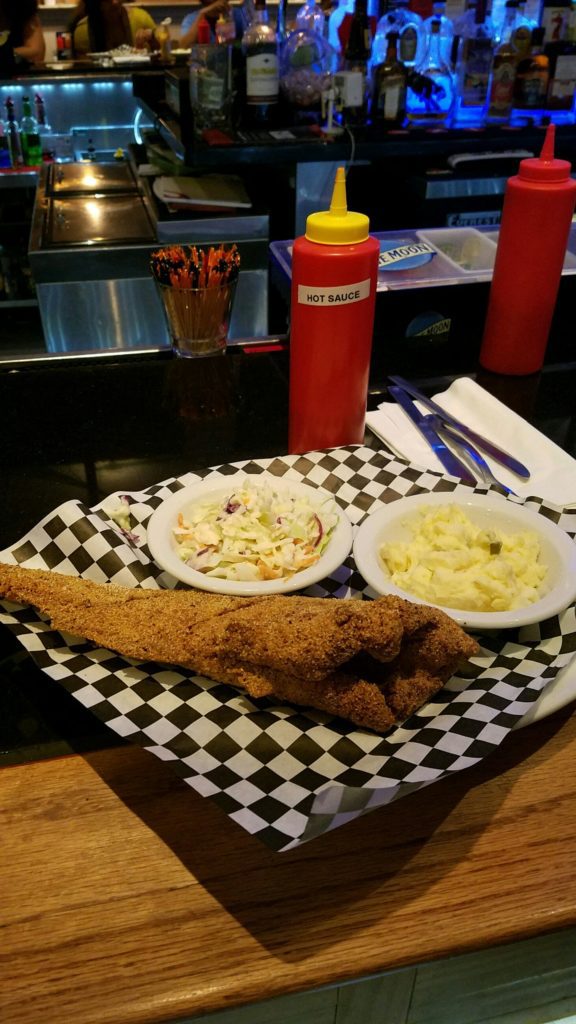 Bone-in catfish–If getting my fish with bones is an option, I always go for it. This fish a true delight with a nicely seasoned crust, and the fish was HOT! 
Catfish fillets–two nice-sized fillets with that same well-seasoned crust coating some hot fish.
Coleslaw–very standard, and tasted store-bought.
Macaroni and cheese–very standard.
Potato salad–Very standard, and tasted store-bought.
Dessert: none available! I guess whoever was supposed to make them didn't feel like doing so.
In sum, the fish was tasty enough to make me visit again and try some other things on the menu. I'm intrigued because this place also bills itself as "Jamaica House," and there are some Caribbean dishes on the menu. The sides we tried were very plain, and aren't much of a draw. Even if they were made in-house, they didn't taste like it. Again, I look forward to dining here again and trying other dishes. 
The décor is fun, and I spotted this sign: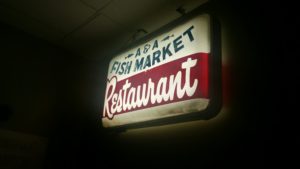 I found out that the Catfish Haven's owners were the same people who owned the venerable A&A Fish Market on 28th and Fairfax in Denver. I was said when that place closed, so I'm glad they found a new home.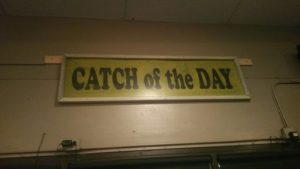 Catfish Haven
4650 Tower Rd
Denver, Colorado 80249
Facebook page