Last night, I hosted a pop up dinner in order to raise funds to do some food programming at the upcoming 2017 Biennial of the Americas. This year's focus is the African experience in the America which inspired the theme "The Black Americas."
My goal is to raise enough money to have Dr. Jessica B. Harris present on the culinary connections between Africa and the Americas. In addition, Dr. Harris would moderate a panel discussion involving a chef, an entrepreneur and a food justice advocate. 
I asked Two Sistah's Eats-n-Treats (formerly of M&D's Café–a longtime Denver soul food place) to cater the event held at the Cleo Parker Dance Studio.
The first course was a watermelon, feta cheese, cucumber and onion salad.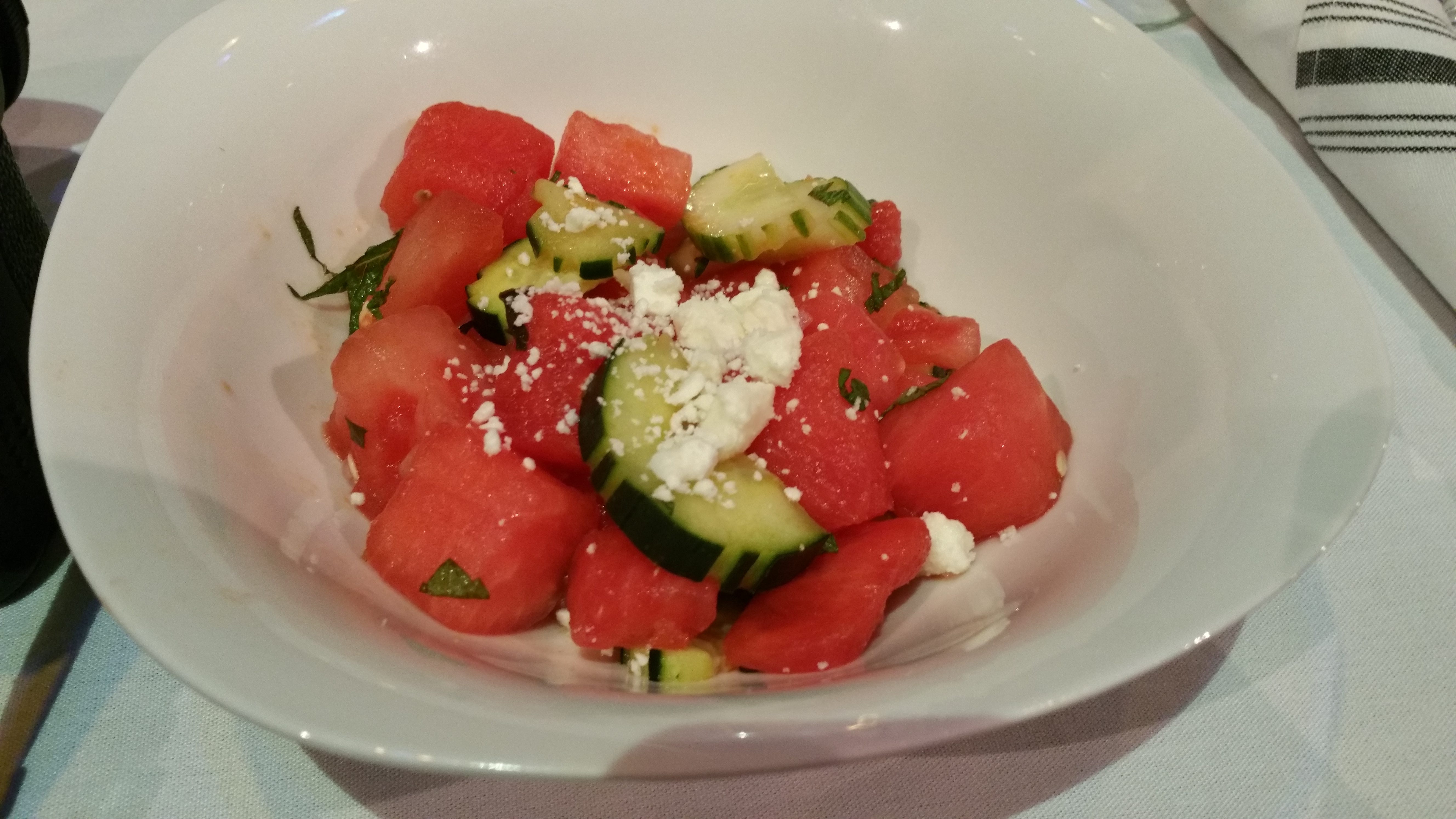 The second course included: baked chicken, fried catfish, black-eyed peas, greens, mac 'n' cheese, cornbread and red drink.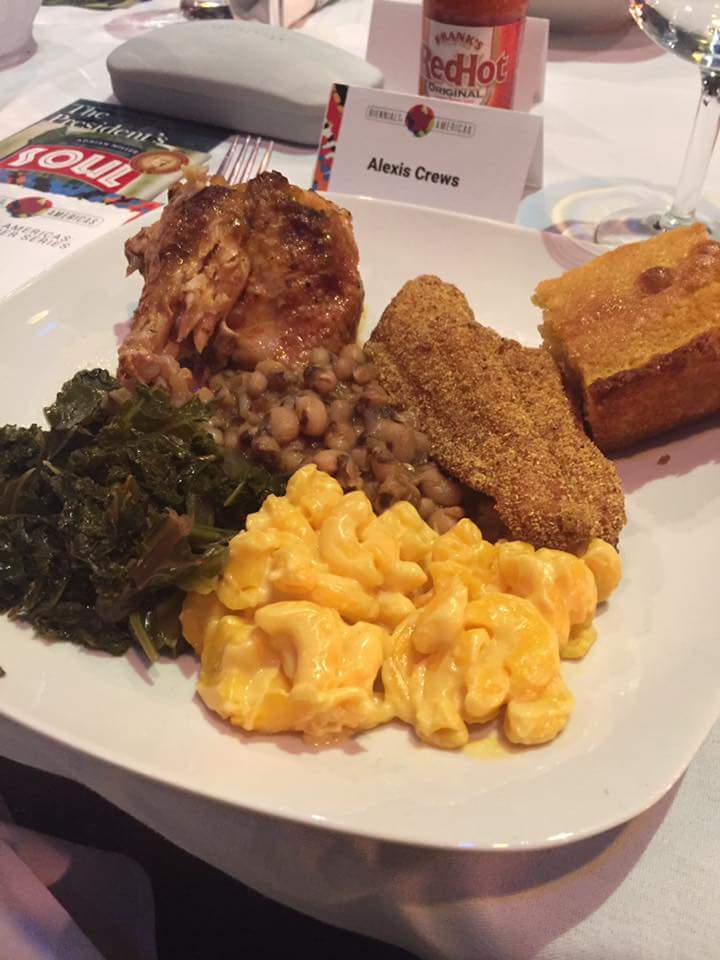 The third course was peach cobbler and sweet potato pie.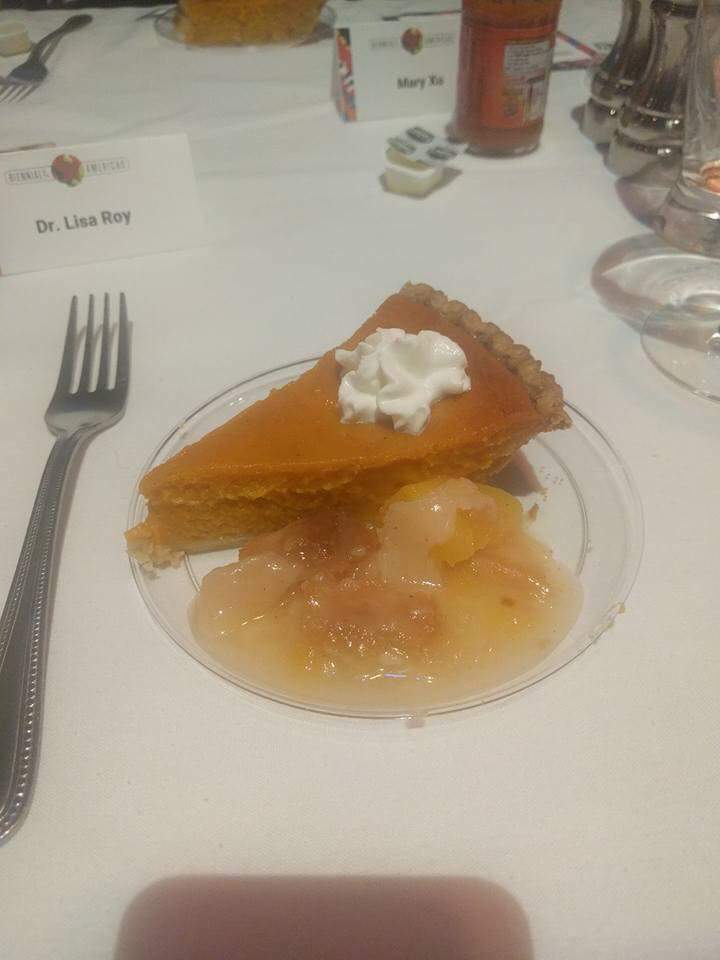 Here's a look at the setting.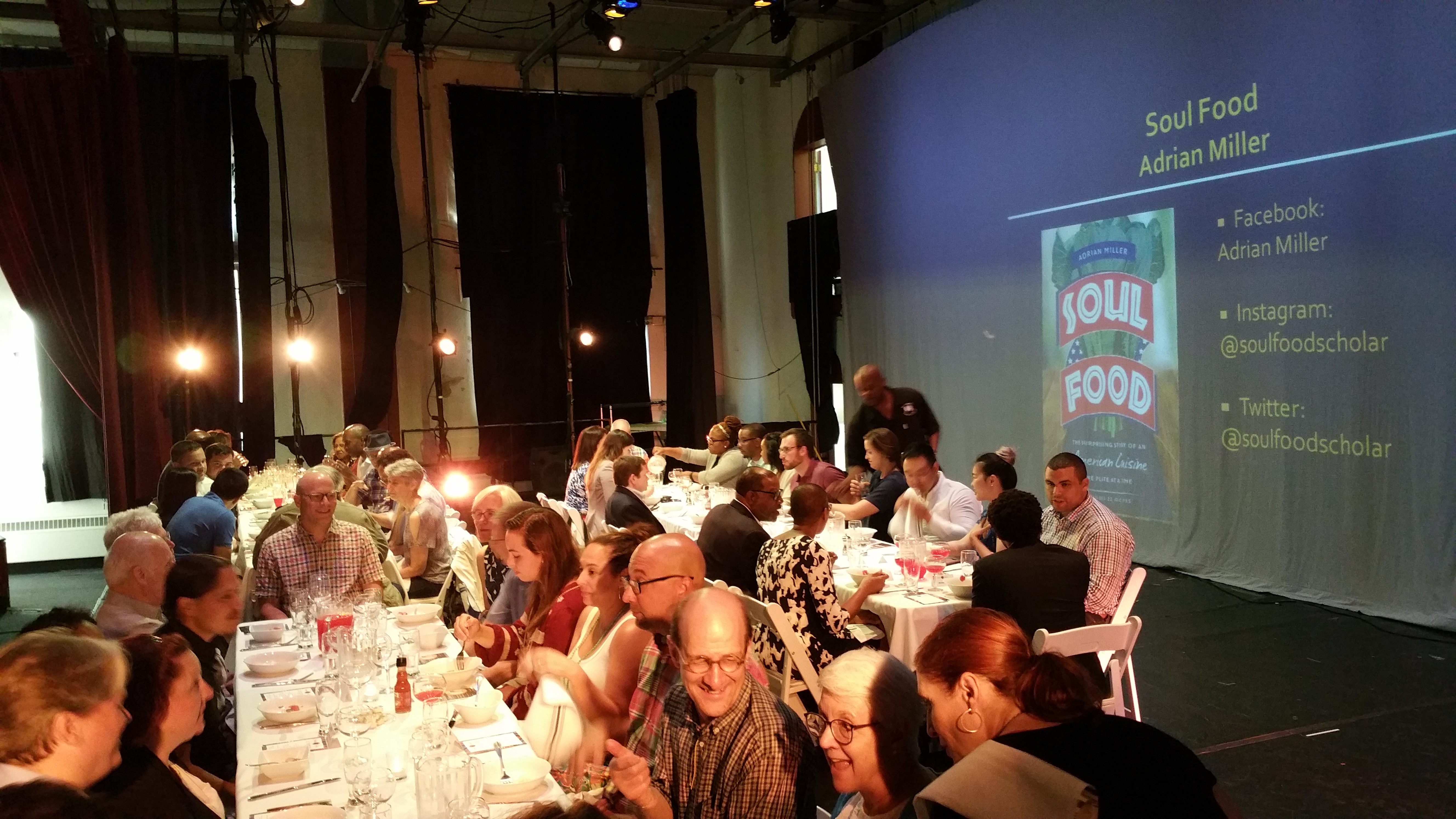 Certified sommelier Maia Parish ("The Wine Suite LLC") was on hand to advise on wine.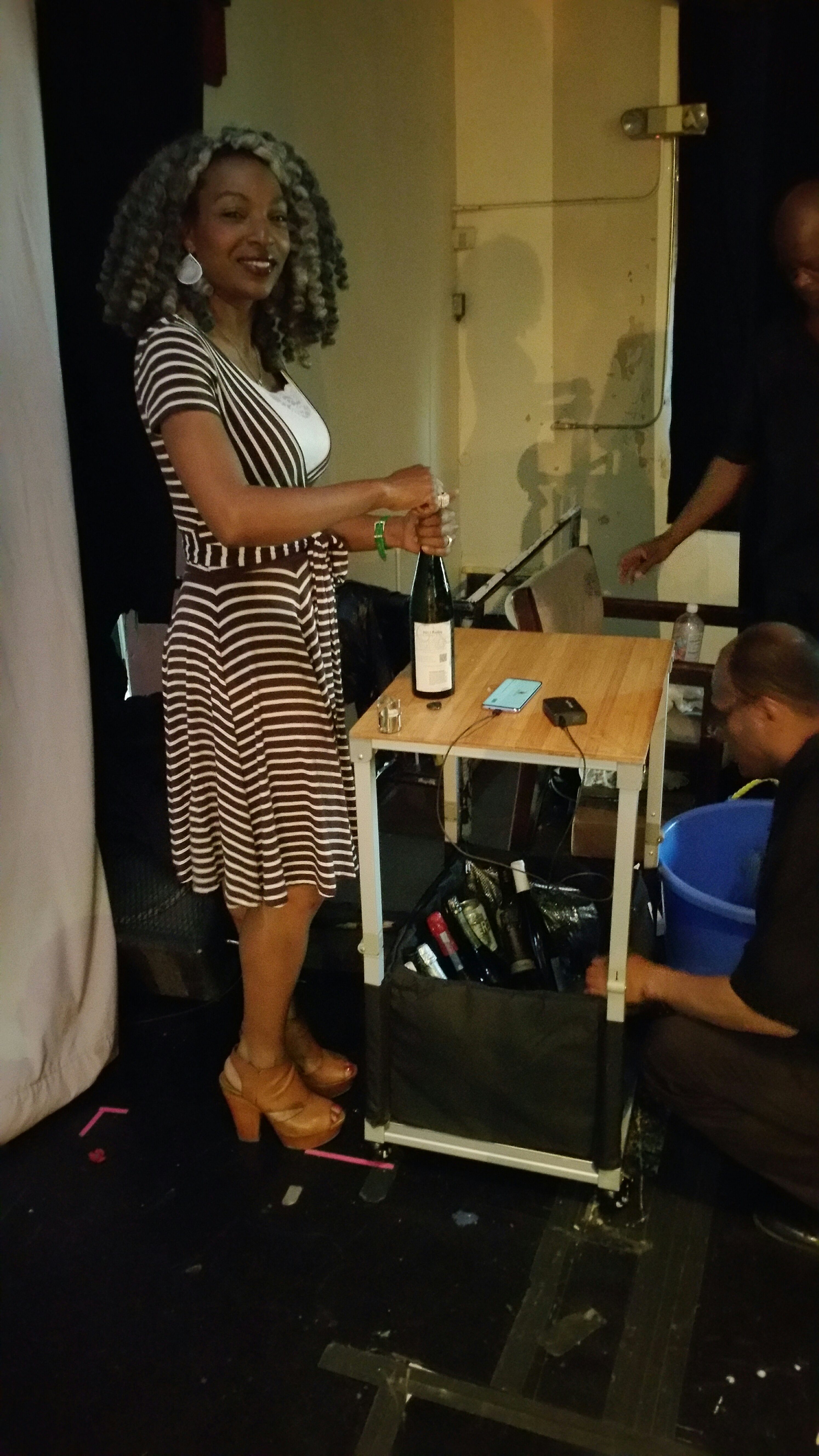 A great night! The next dinner will explore another African heritage cuisine in the Americas, either Creole cuisine or lowcountry. Stay tuned!