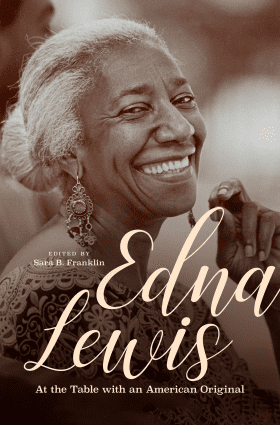 Edna Lewis: At the Table with an American Original
Sara Franklin with Joe Yonan, Mashama Bailey and Nina Mbengue-Williams
Edna Lewis (1916-2006) wrote some of America's most lyrical and significant cookbooks, including the now classic The Taste of Country Cooking.
She cooked and wrote as a means to explore her memories of childhood on a farm in Freetown, Virginia, a community first founded by black families freed from slavery, and to commemorate the seasonal richness of Southern food. Her reputation as a trailblazer in the revival of regional cooking and aprogenitor of the farm-to-table movement continues to grow. Food stars Joe Yonan, Mashama Bailey and Nina Mbengue-Williams will join author and editor Sara B. Franklin in conversation to reveal their encounters with Edna and illuminate her legacy.
More info and RSVP here.