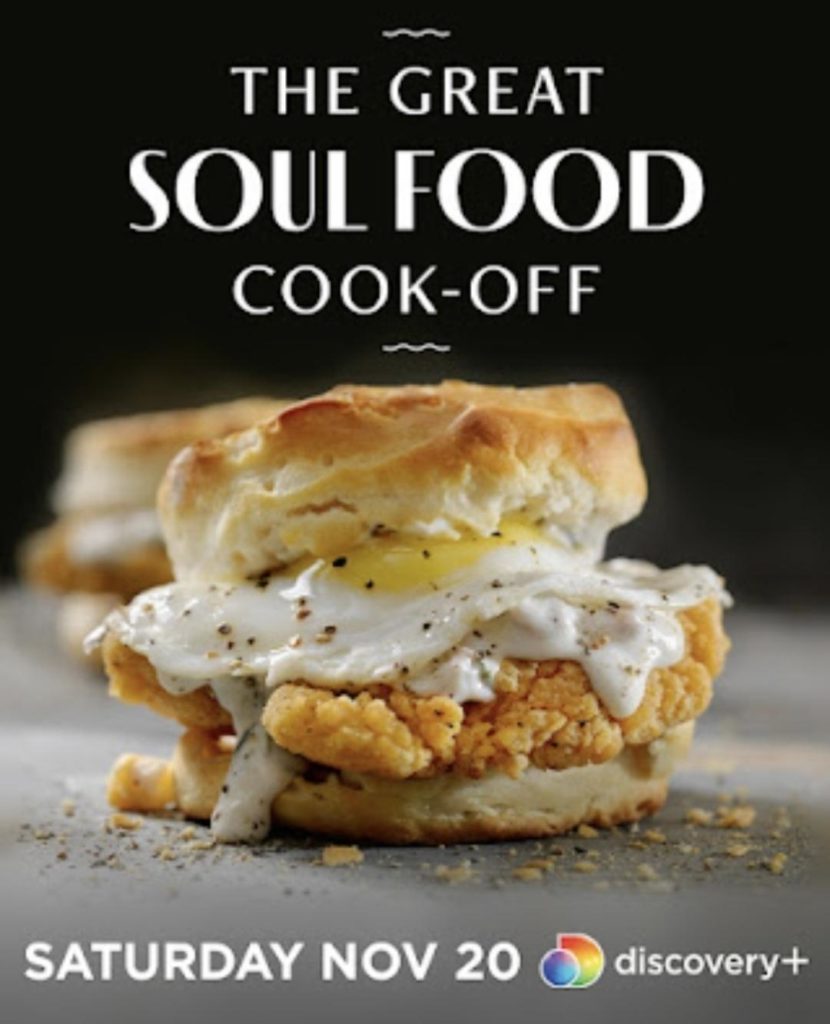 I'm blogging on the inaugural season of The Great Soul Food Cook-Off that currently airs on the Discovery+ streaming service. Remember, to view this competition show, you have to subscribe. New episodes become available every Saturday during the six-week run. Here's my recap of Episode Five, "All in the Family"
I mention that this is "sort of" a recap because I'm not going to reveal who wins challenges and who gets eliminated. Why? Because I WANT YOU TO WATCH THE SHOW. What I will do is describe the dishes cooked and provide some context where needed.
in addition to host Kardea Brown, of The Food Network, Chef Eric Adjepong, and Melba Wilson of Melba's Restaurant in Harlem, New York, this week's guest judge is Chef Millie Peartree, a celebrated caterer, restaurateur and New York Times contributor.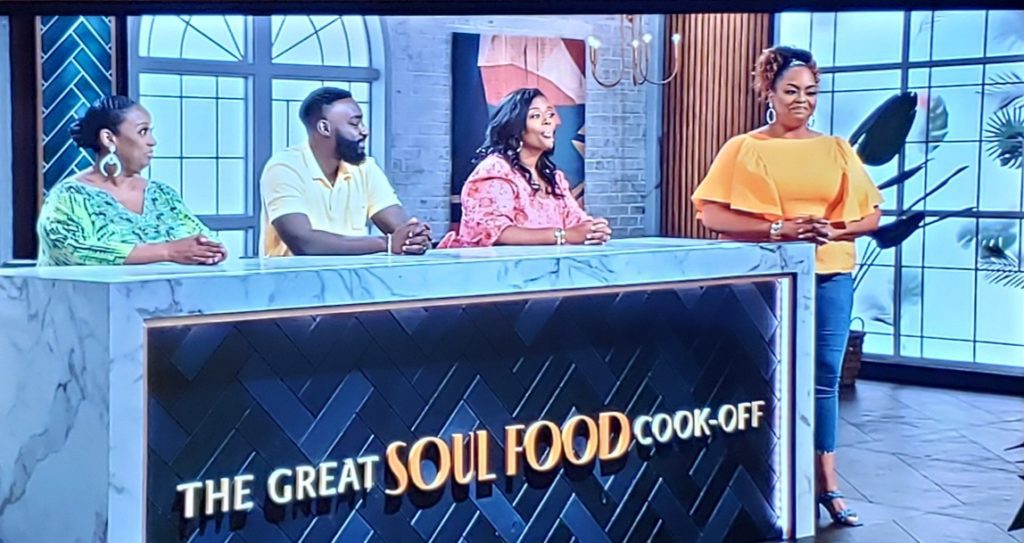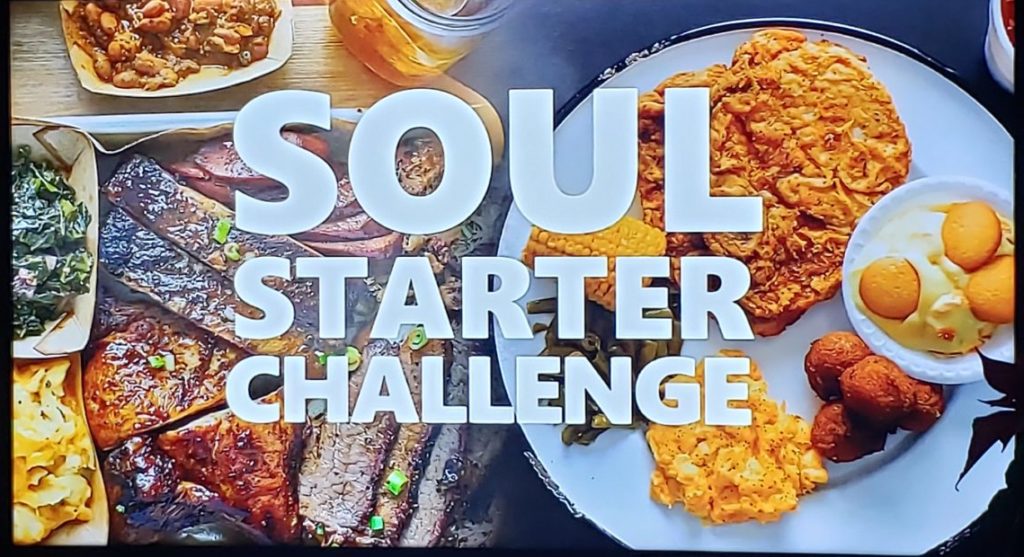 For the "Soul Starter Challenge" round, the chefs had to "make their family's favorite food." Here's what they cooked: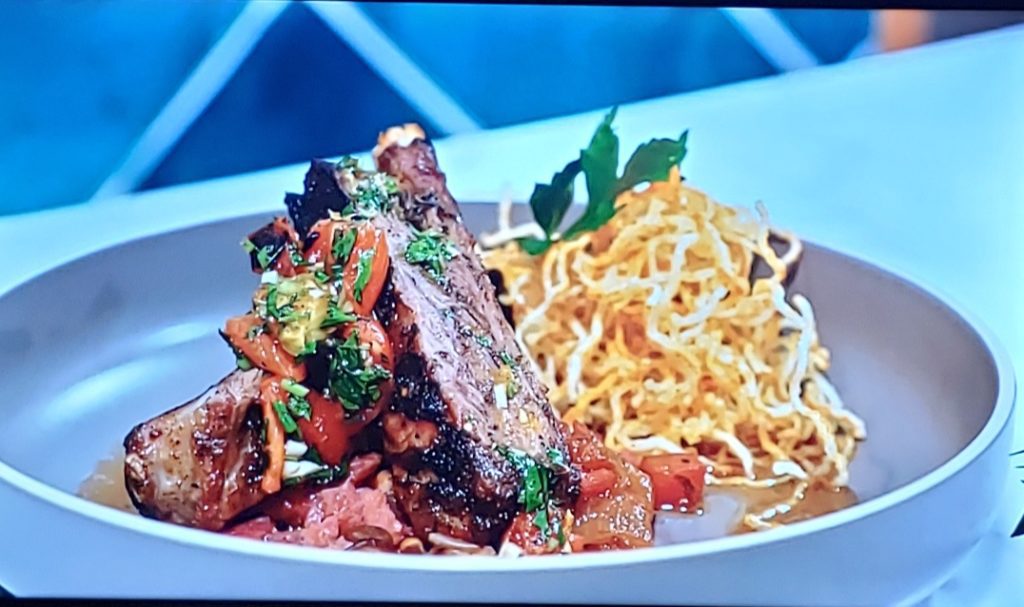 Chef Chris: Lamb ribs with black-eyed peas and fried rice noodles.
Chef Dorian: Deconstructed seafood pie.
Chef Fred: BBQ Jerk chicken egg rolls with Thai chili sauce.
Chef Razia: Grilled salmon and vegetables with a caper cream sauce.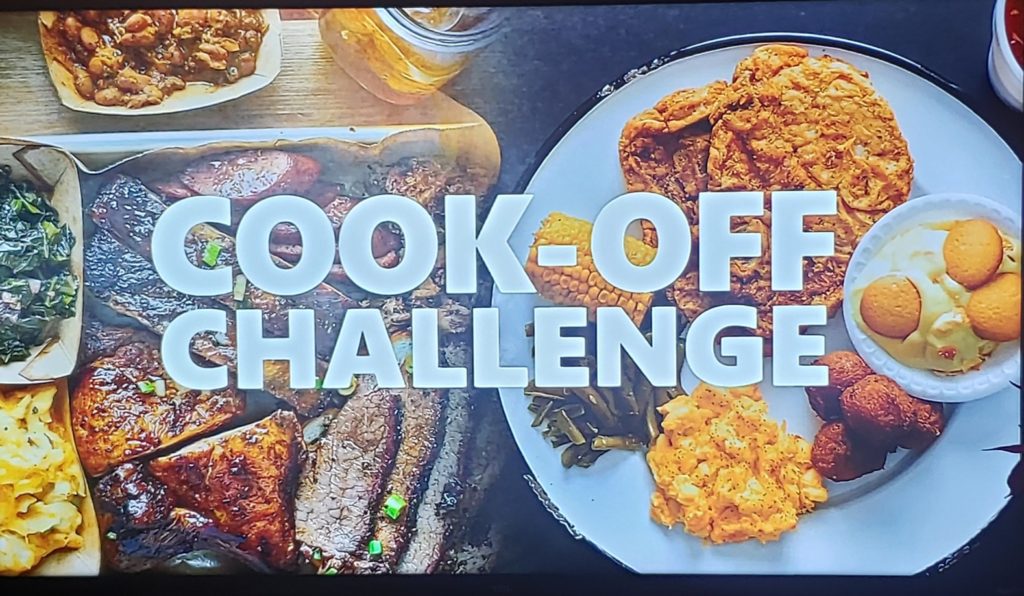 For the elimination round, the chefs had to create a dessert based on the recipe of a soulful grandmother. This was a really fun segment because the grandmothers served as sous chefs.
Here's what they made (in bold is the grandmother who inspired the dish):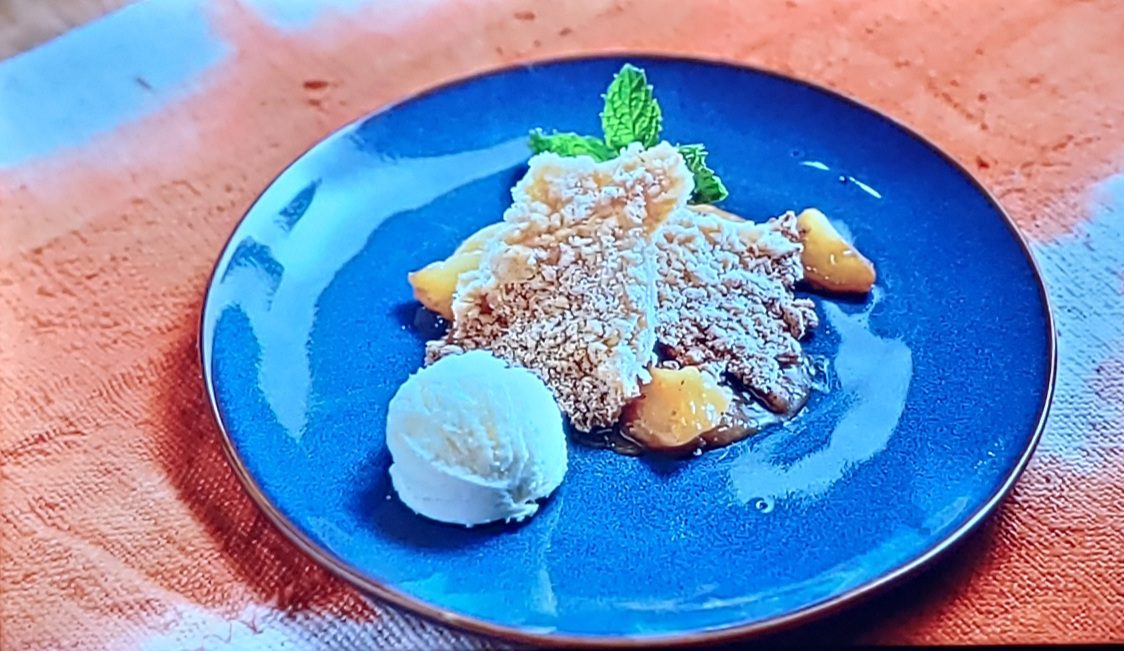 Chef Chris: Deconstructed peach cobbler with macaroons ice cream (Grandma Debbie's peach cobbler).
Chef Dorian: Cream cheese pound cake with peach and raspberry sauce and white chocolate Chantilly cream (Grandma Pam's pound cake).
Chef Fred: Fred's first ever banana pudding (Grandma Conchita's banana pudding).
Chef Razia: Petite sweet potato pie with whipped cream (Grandma Mimi's sweet potato pie).
You'll have to tune in to see who won!
My soulful thoughts:
The first elimination challenge resurrects my ongoing criticism of the series: it wasn't really about soul food. That said, the "Cook-Off Challenge" was the most soulful challenge yet. I don't think I could have conceived of a better combination: classic soul food desserts and African American grandmothers. Can I get an "Amen"? This was a very fun segment.
In Chapter 14 of my James Beard Award-winning book Soul Food: The Surprising Story of an American Cuisine, One Plate at a Time, I delve into the delectable and delightful history of the soul food desserts featured in this episode. Check it out!
The dishes I most wanted to eat: Chef Fred's BBQ jerk chicken egg rolls, and ALL OF THE DESSERTS!
Please share this recap to help spread the word!