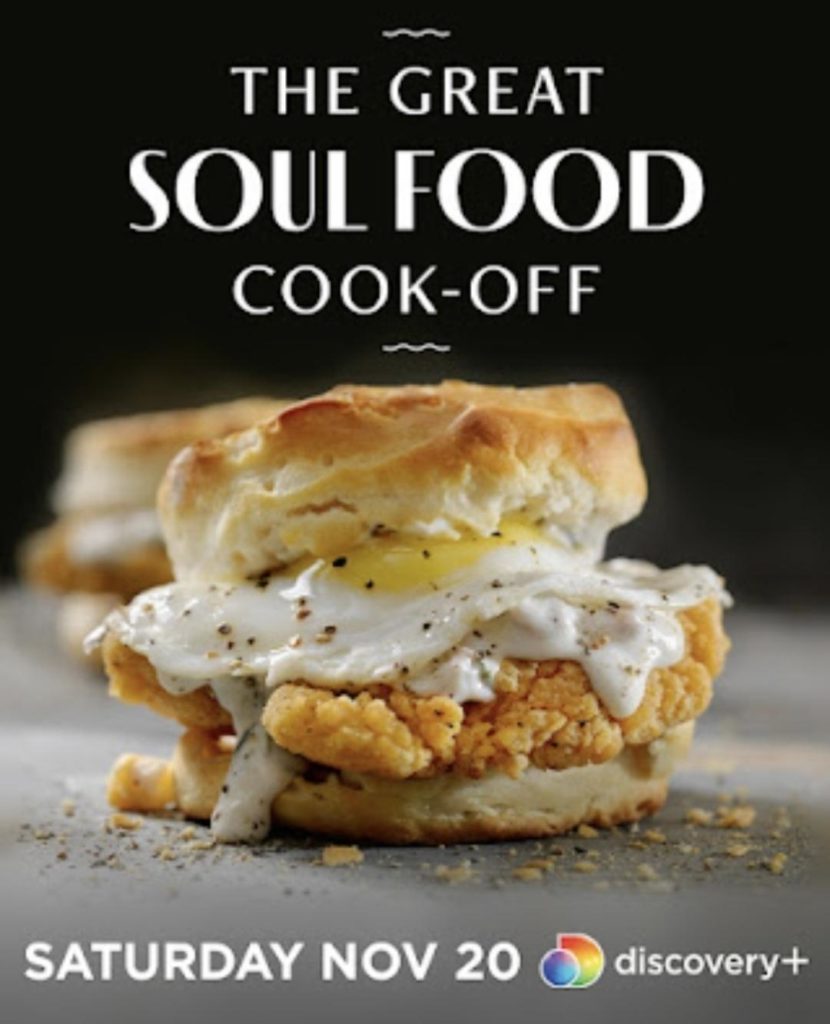 I'm blogging on the inaugural season of The Great Soul Food Cook-Off that currently airs on the Discovery+ streaming service. Remember, to view this competition show, you have to subscribe. New episodes become available every Saturday during the six-week run. Here's my recap of Episode Three, "Back to the Bayou."
I mention that this is "sort of" a recap because I'm not going to reveal who wins challenges and who gets eliminated. Why? Because I WANT YOU TO WATCH THE SHOW. What I will do is describe the dishes cooked and provide some context where needed.
This week, in addition to host Kardea Brown, of The Food Network, Chef Eric Adjepong, and Melba Wilson of Melba's Restaurant in Harlem, New York, this week's guest judge is Chef B.J. Dennis, a leading expert on Gullah Cuisine.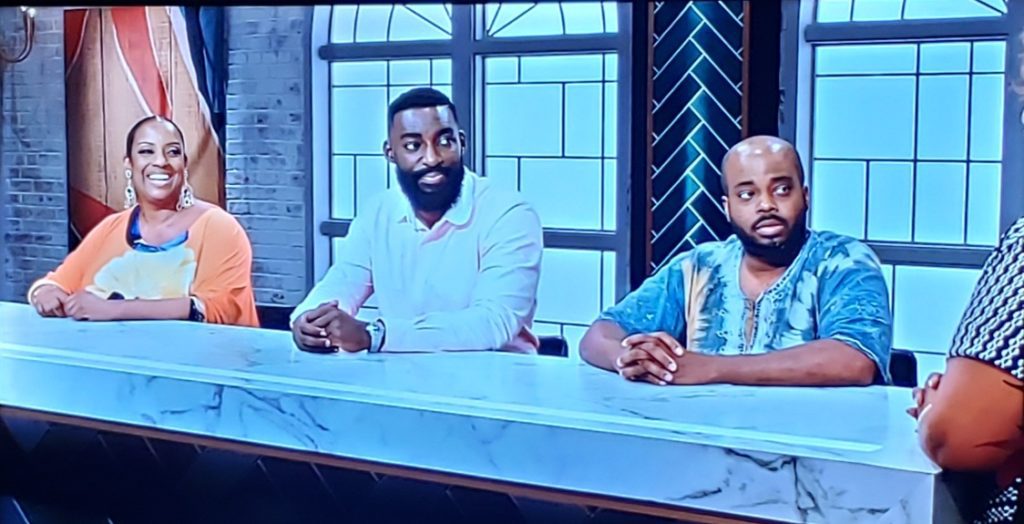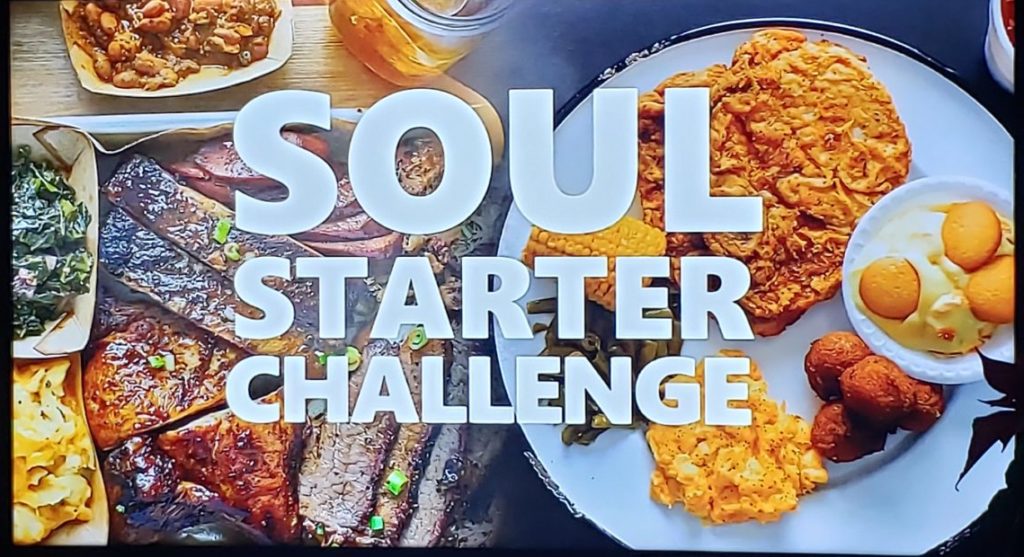 For the "Soul Starter Challenge" round, the chefs had to recognize the influence of Creole and Cajun cooking on soul food. The chef formed teams and had to taste spicy chicken wings and correctly identify which chile (I used the more historically accurate term instead of "pepper") was used to spice them. The chile options were cayenne, fish pepper, ghost pepper, habanero, Scotch bonnet, and Trinidad Scorpion. The team that correctly identified the most chiles got an advantage in the next part which was creating a Creole/Cajun appetizer. They chose which chile they wanted to use and which their opponents would have to use.
Team One–Jamarius and Shac
Team Two–Fred and Razia
Team Three–Chris and Dorian
Here's what they made (chile used in bold):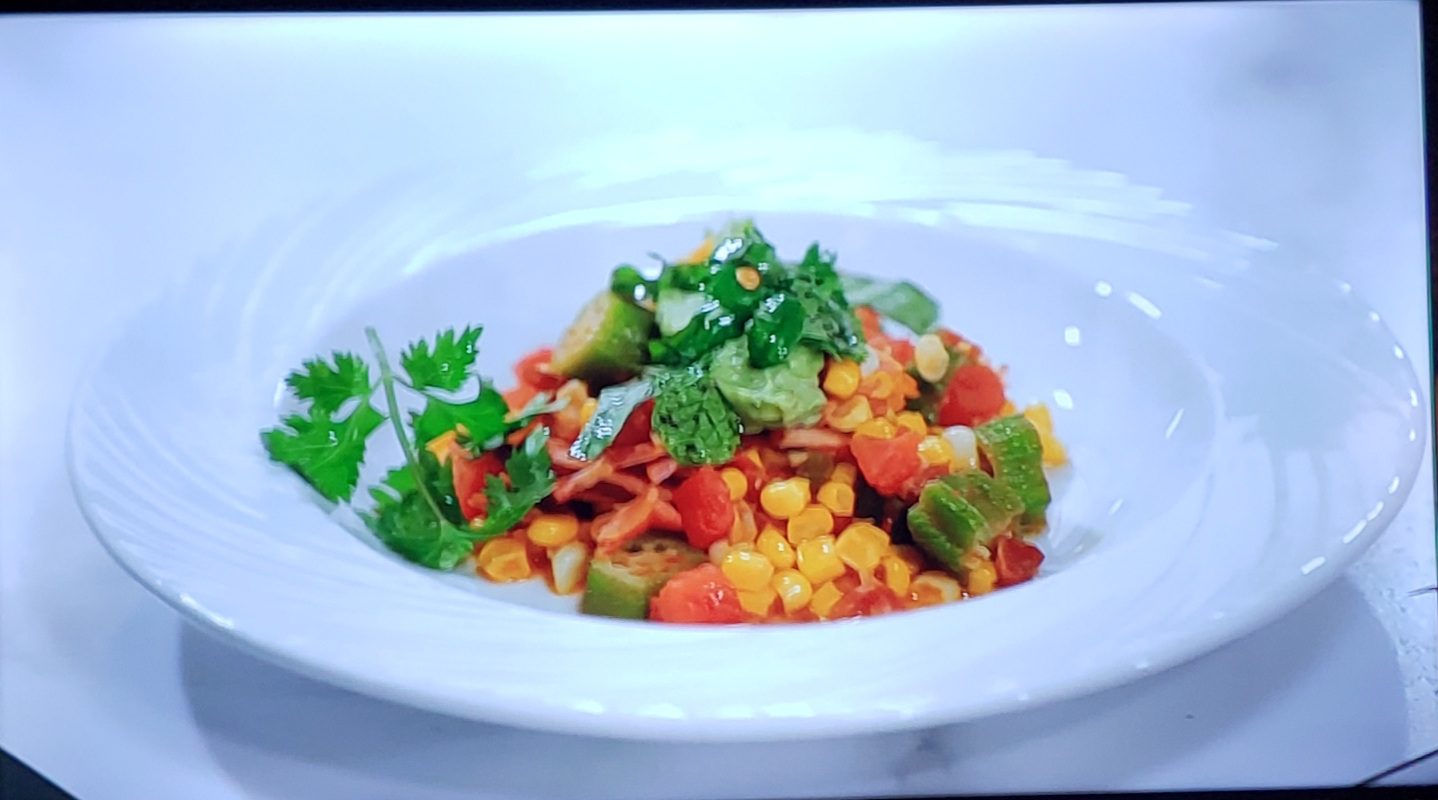 Chef Chris: Scotch bonnet-pimento cheese with green tomato and okra salad
Chef Dorian: Spicy garden mix with andouille sausage and bacon with a Greek gaucamole (habanero)
Chef Fred: "Any Day" andouille sausage pie (Trinidad Scorpion)
Chef Jamarius: Fried green tomato and pimento cheeseburger (cayenne)
Chef Razia: Creole turkey meatballs with fish pepper-spiced apricot sauce
Chef Shac: Ghost pepper and duck confit wanton with frisee salad and Carolina barbecue remoulade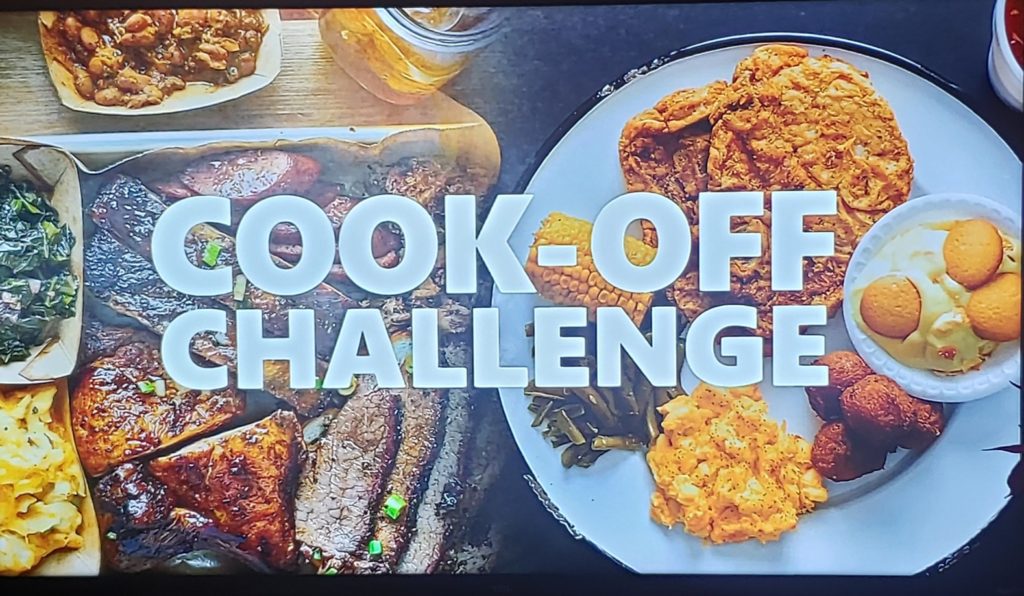 For the elimination round, Brown informed the chefs that they had to "celebrate the contributions made by Black coastal communities by making a delicious seafood dish that honors the flavors of the coast."
To do so, the chefs chose from six seafood options: catfish, crab legs, crawfish, lobster, scallops, and shrimp. Here's what they made: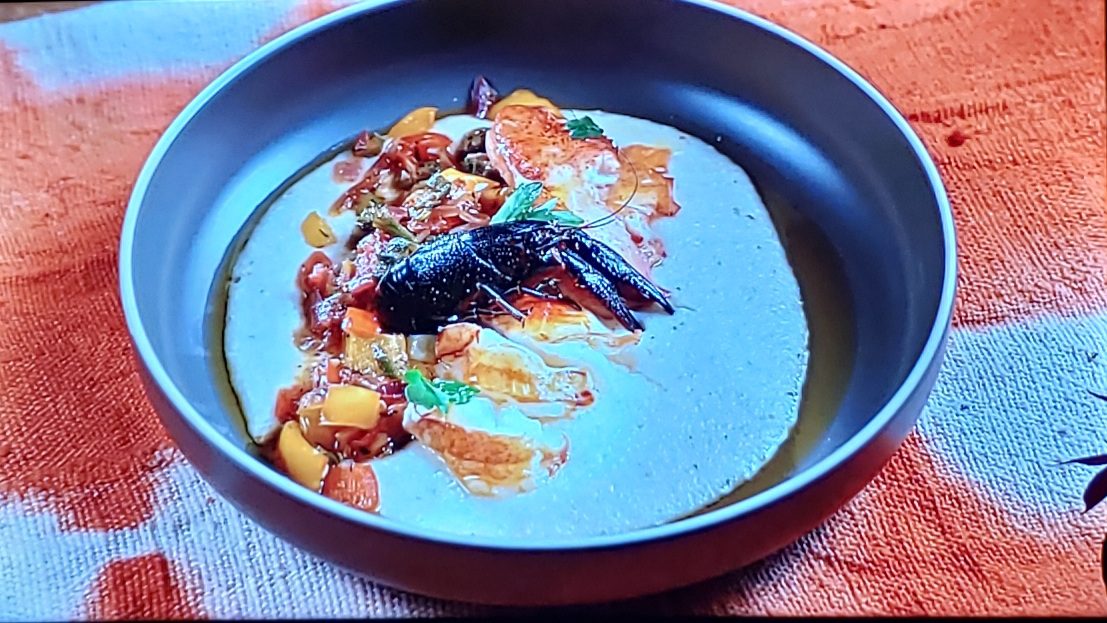 Chef Chris: Buttermilk and dashi poached lobster with creamy grits and okra
Chef Dorian: Miss D's Crawfish Boil
Chef Fred: Crab cake soup with a soft crostini
Chef Jamarius: Shrimp and grits
Chef Razia: Catfish and grits with gravy
Chef Shac: Scallop and corn maque choux with a black-eyed pea cornbread
You'll have to tune in to see who wins!
My soulful thoughts:
In the challenge round, the judges talked about West Africans bringing chiles from Africa, but here's a missed chance for nuance. Most of the chiles referenced are actually from South America and were later introduced into West Africa. West Africans loved these new imports from the Americas and incorporated them into their diet.
I'm glad the elimination challenge featured seafood because it's a major part of African American foodways. The only puzzling choice of ingredients for this round was scallops. Oysters would have been my choice, or another commonly used fish like tilapia or whiting.
The dishes I most wanted to eat: Chef Dorian's spicy garden mix, Chef Jamarius's pimento cheeseburger and his shrimp and grits, and Chef Chris's lobster.
Please share this recap to help spread the word!