I had some free time before a meeting, and hadn't eaten lunch. I was pretty close to Hank's Texas Barbecue. I had a lot from friends about this new spot (open for about a month-and-a-half), so I decided to give it a try.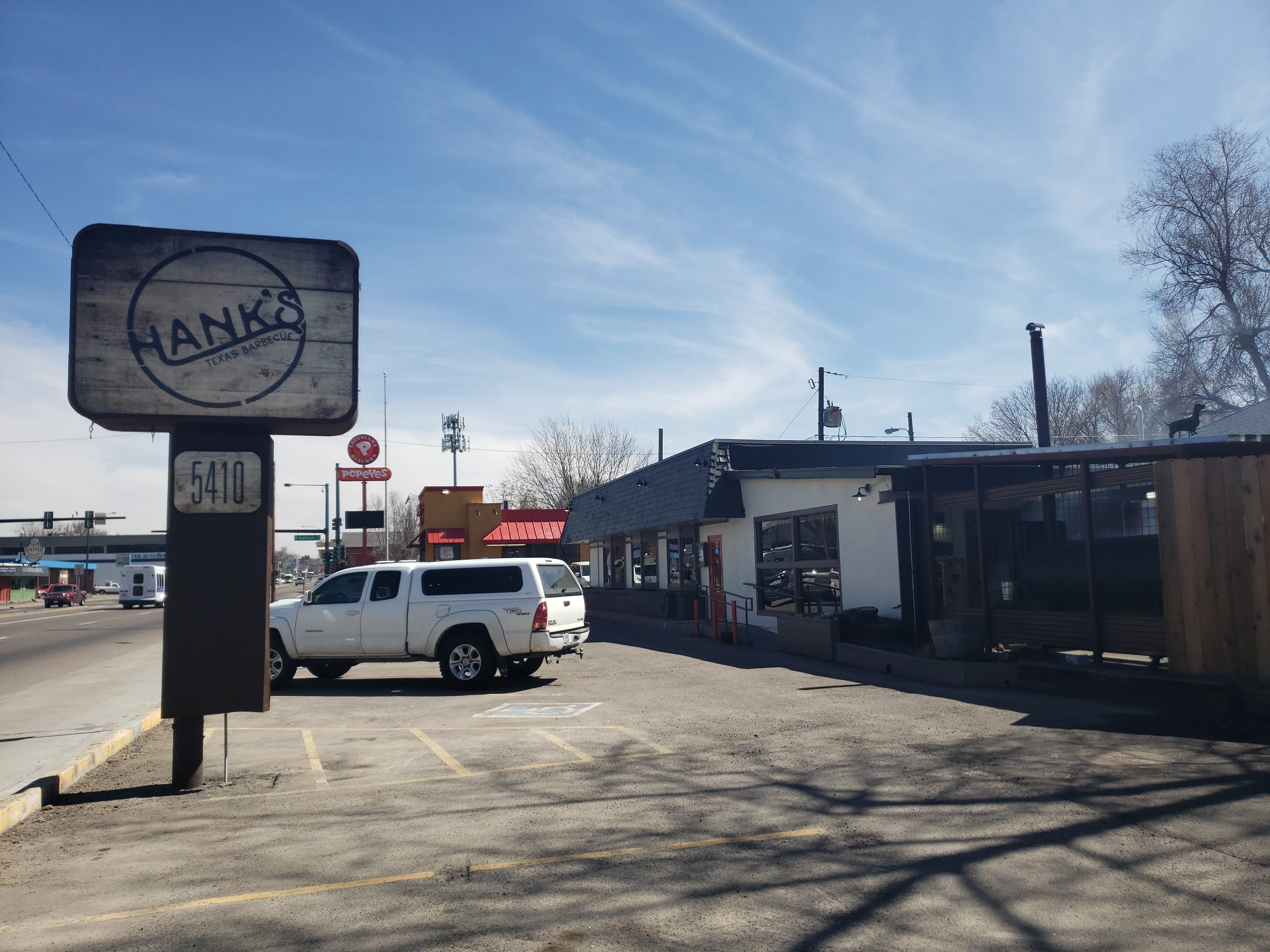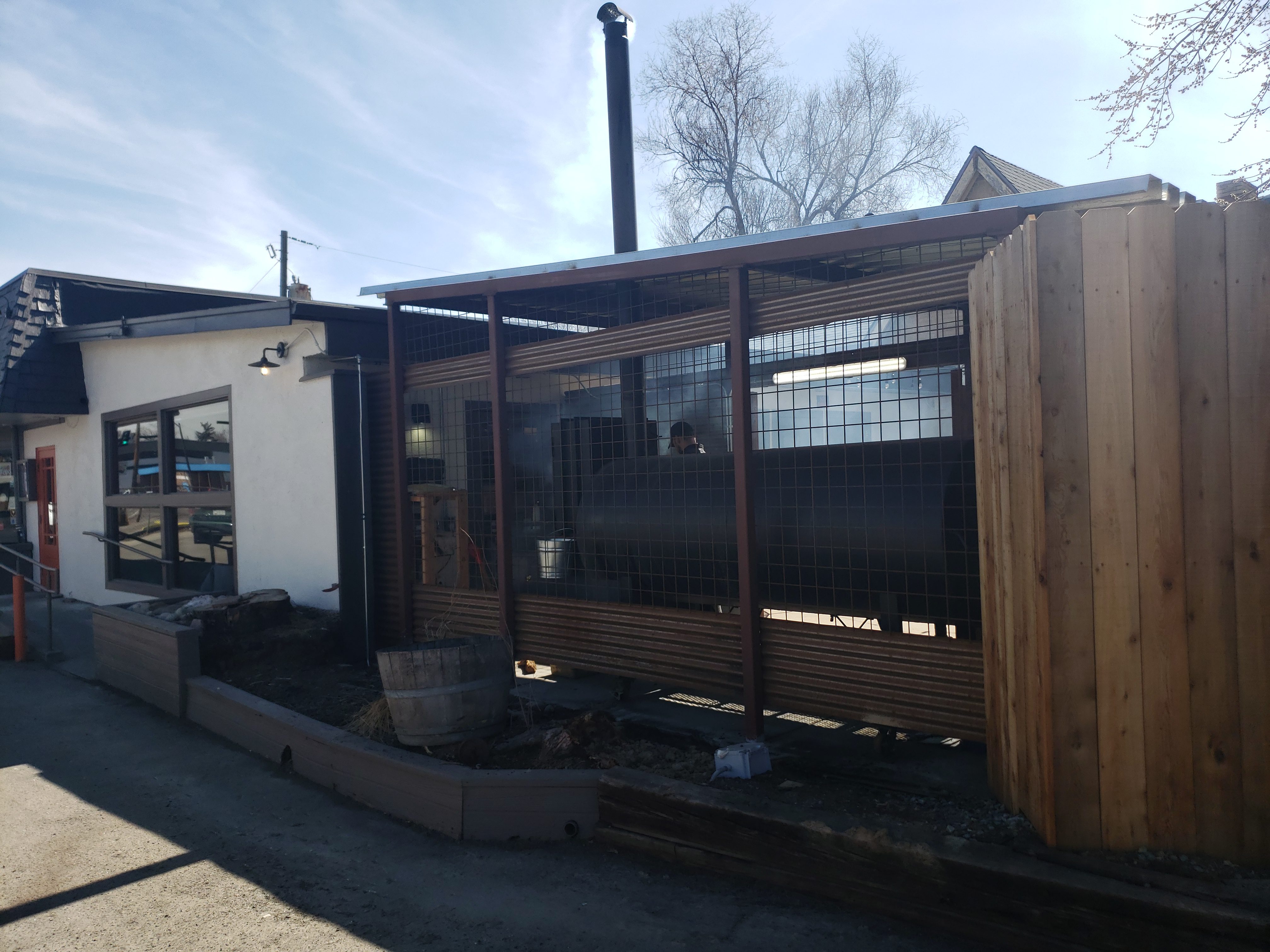 It was real promising to see a big smoker doing its thing.
It's a nice-looking space.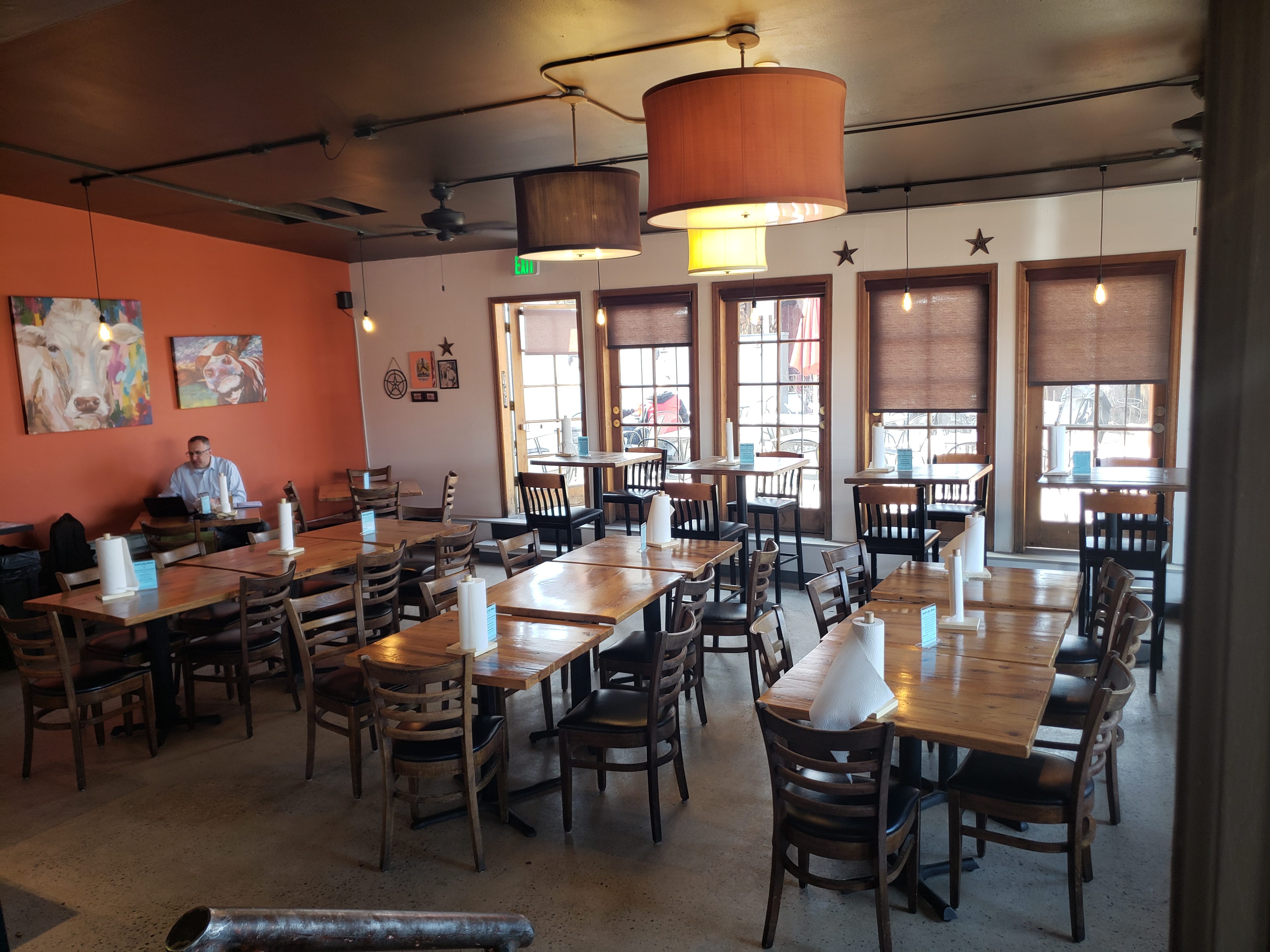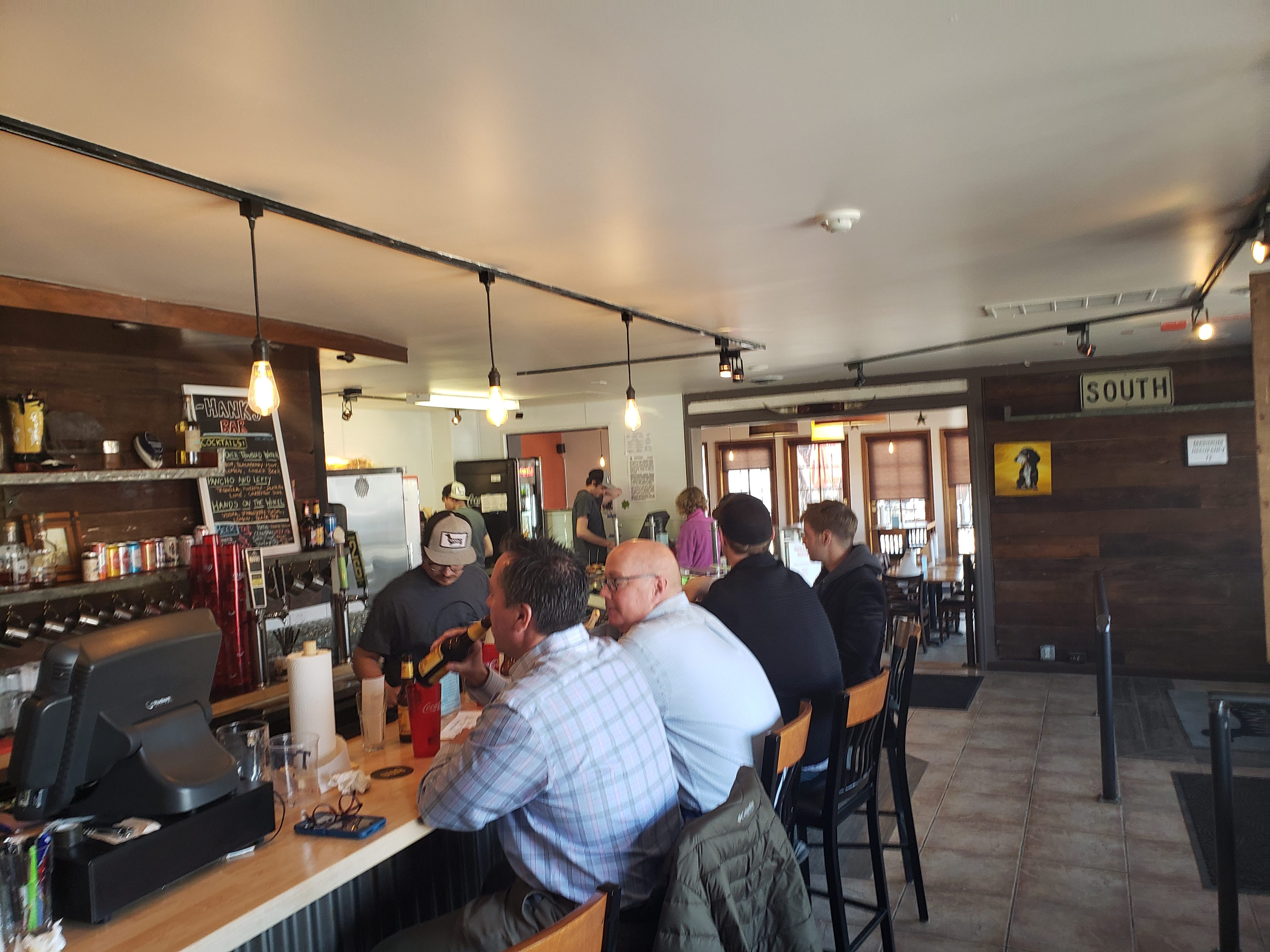 Here's the menu: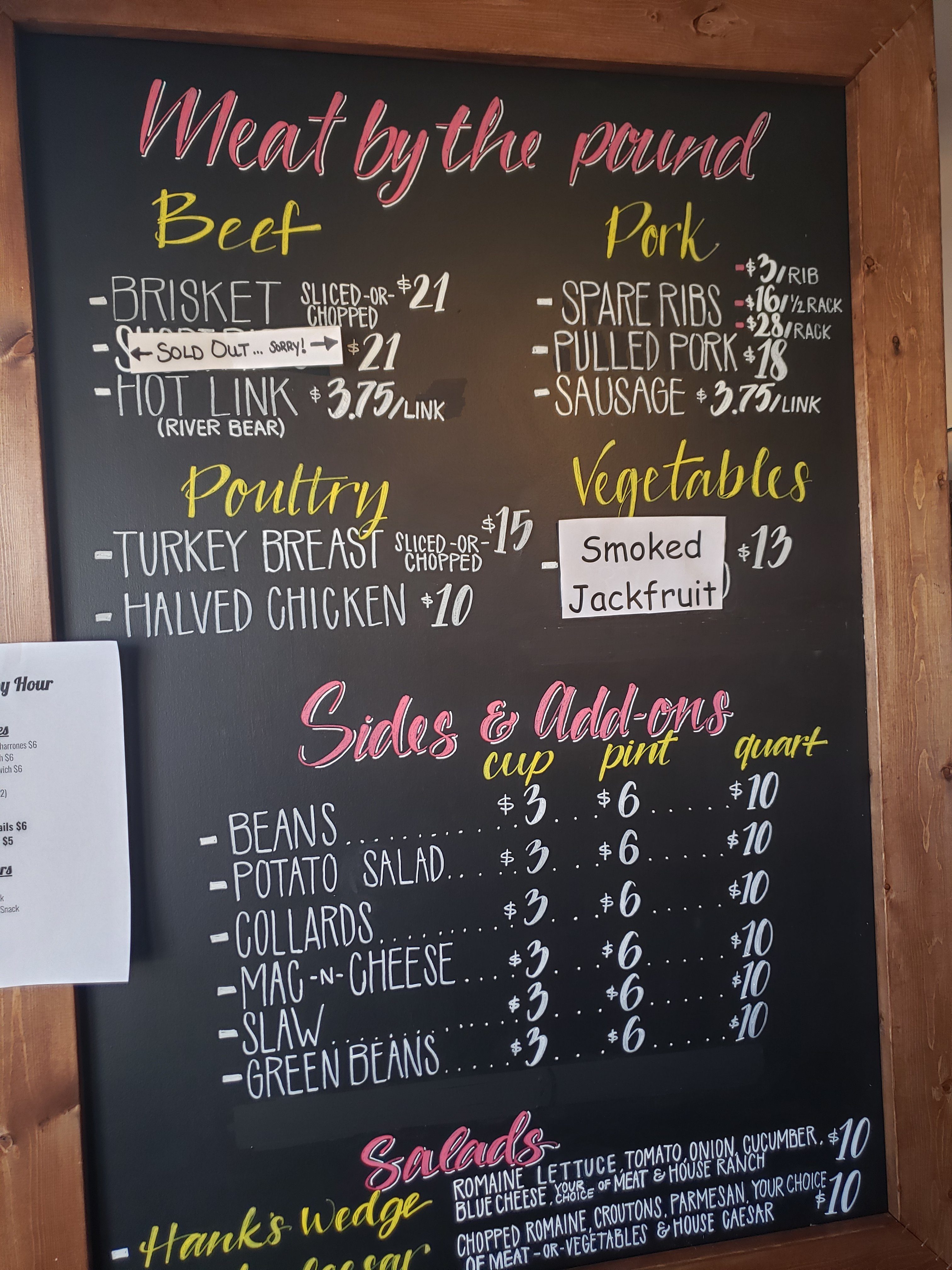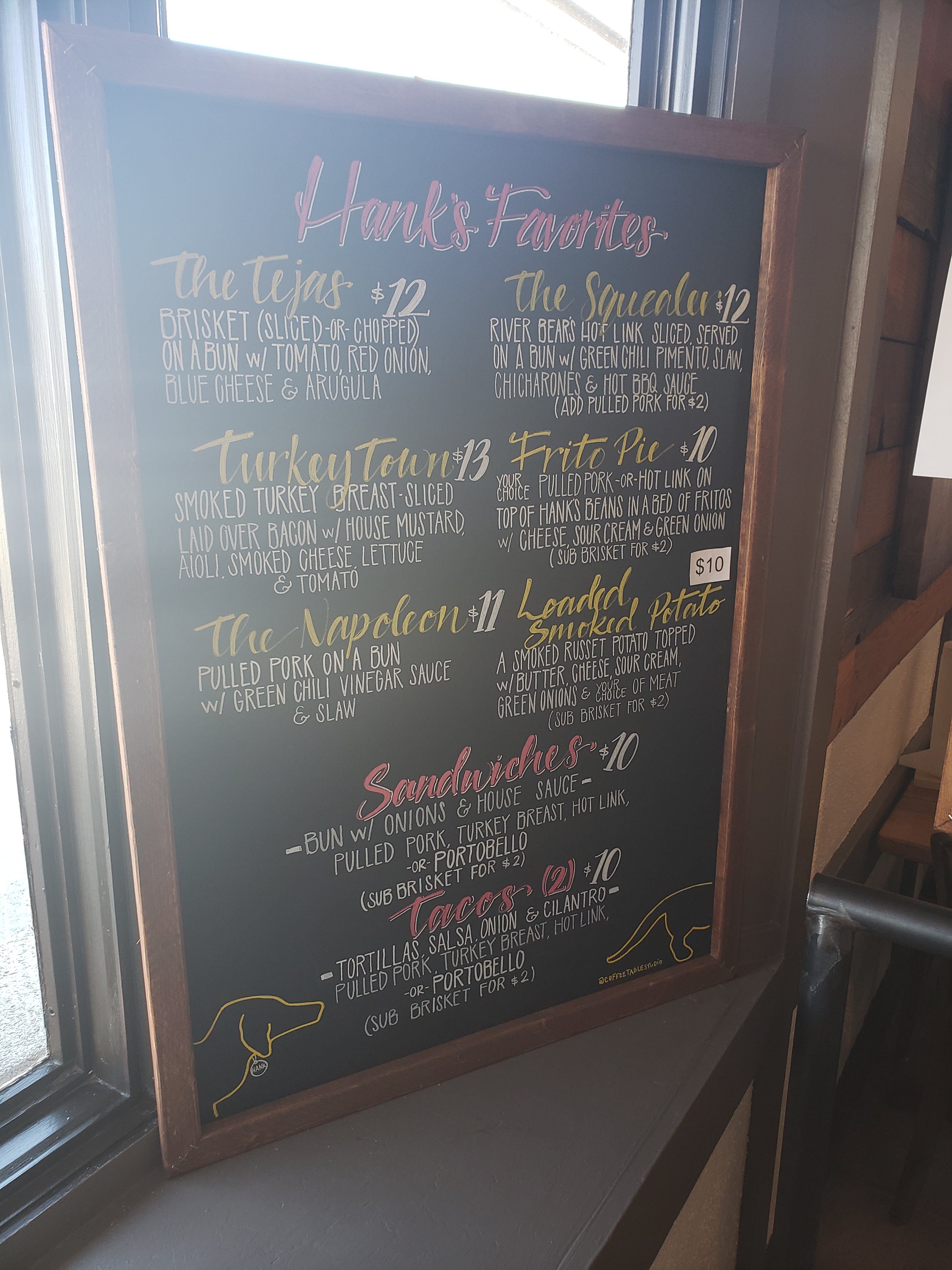 I decided to get a sample of several things. Roll the video:
Here's my rundown:
Beef brisket–a nice, smoky taste with great texture.
Hot link–this is one of the better hot links that I've had in Denver. It's made by River Bear Meats.
Jackfruit–this was just OK. I've had some that really tasted like pulled pork, but this one didn't pull it off. Still, people seeking a nice vegetarian option should be pleased.
Pork spareribs–a full sparerib (tip attached) is something I always love to see instead of the ubiquitous St. Louis cut. It had a great taste, but was slightly dry.
Pulled pork–really good. Meaty chunks of smoked pork with a nice bark and slightly moist texture.
Collard greens–velvety, spiked with smoke pork shoulder, and a subtle vinegar finish.
Coleslaw–pretty standard, creamy slaw.
Sauces–a vinegary mop, a thicker ketchup-based sauce, a mustard-based sauce, hot sauce, and apple cider vinegar.
Condiments–quick pickles, pickled and raw onions, and the big surprise: pickled collard green stems! What a great way to cut down on waste. Plus, it lets me know that the restaurant uses fresh greens.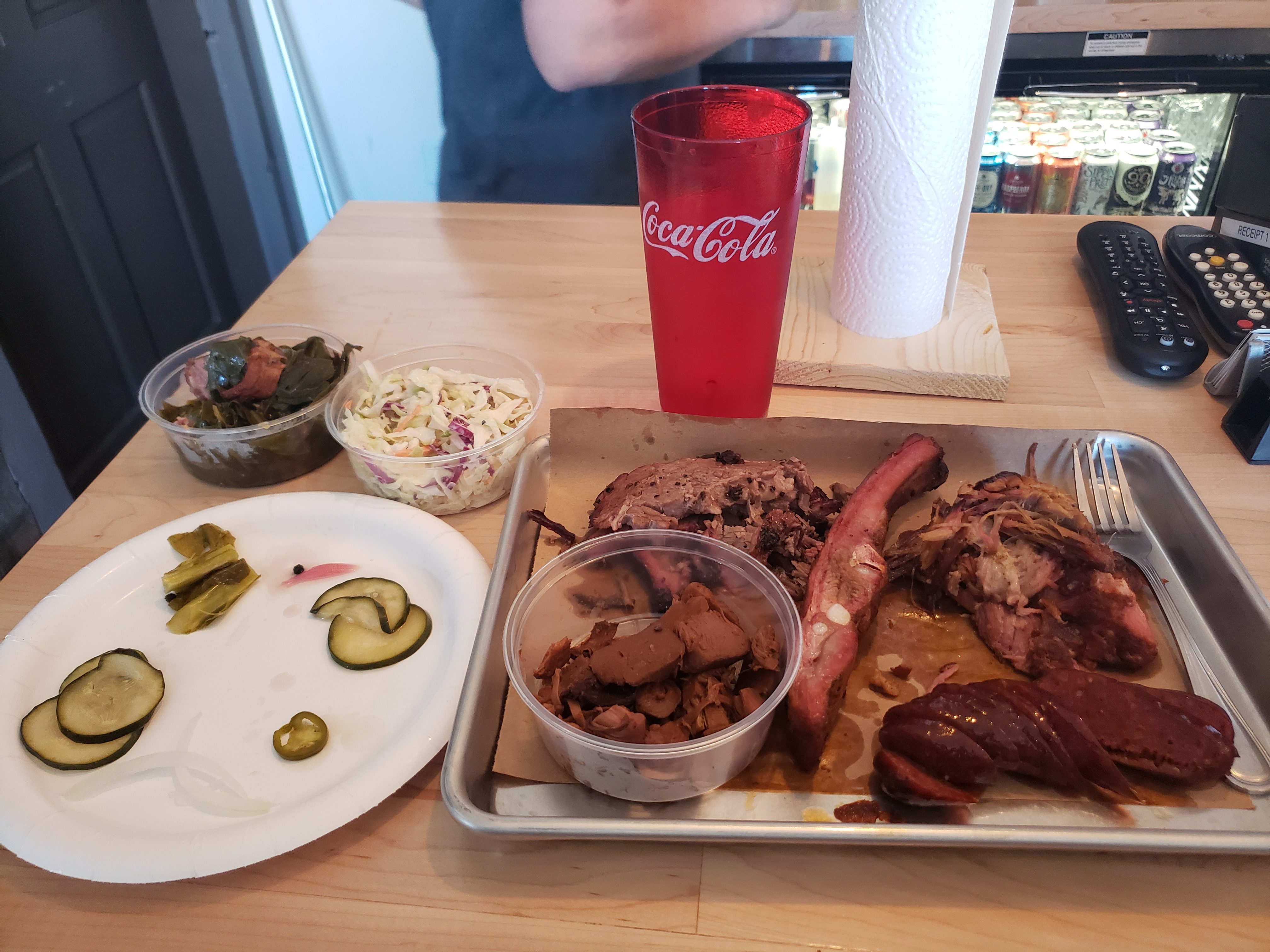 BBQ Bottom Line: Hank's is definitely worth a visit and a welcome addition to Denver's barbecue scene.