Through sheer luck, I stumbled upon the "soft opening" for Denver location of Smokin Yard's BBQ ("SYBBQ"). I visited he first location is in Idaho Springs a couple of years ago. I thought the bbq was pretty solid then, and wondered if the Denver location would deliver a similar product.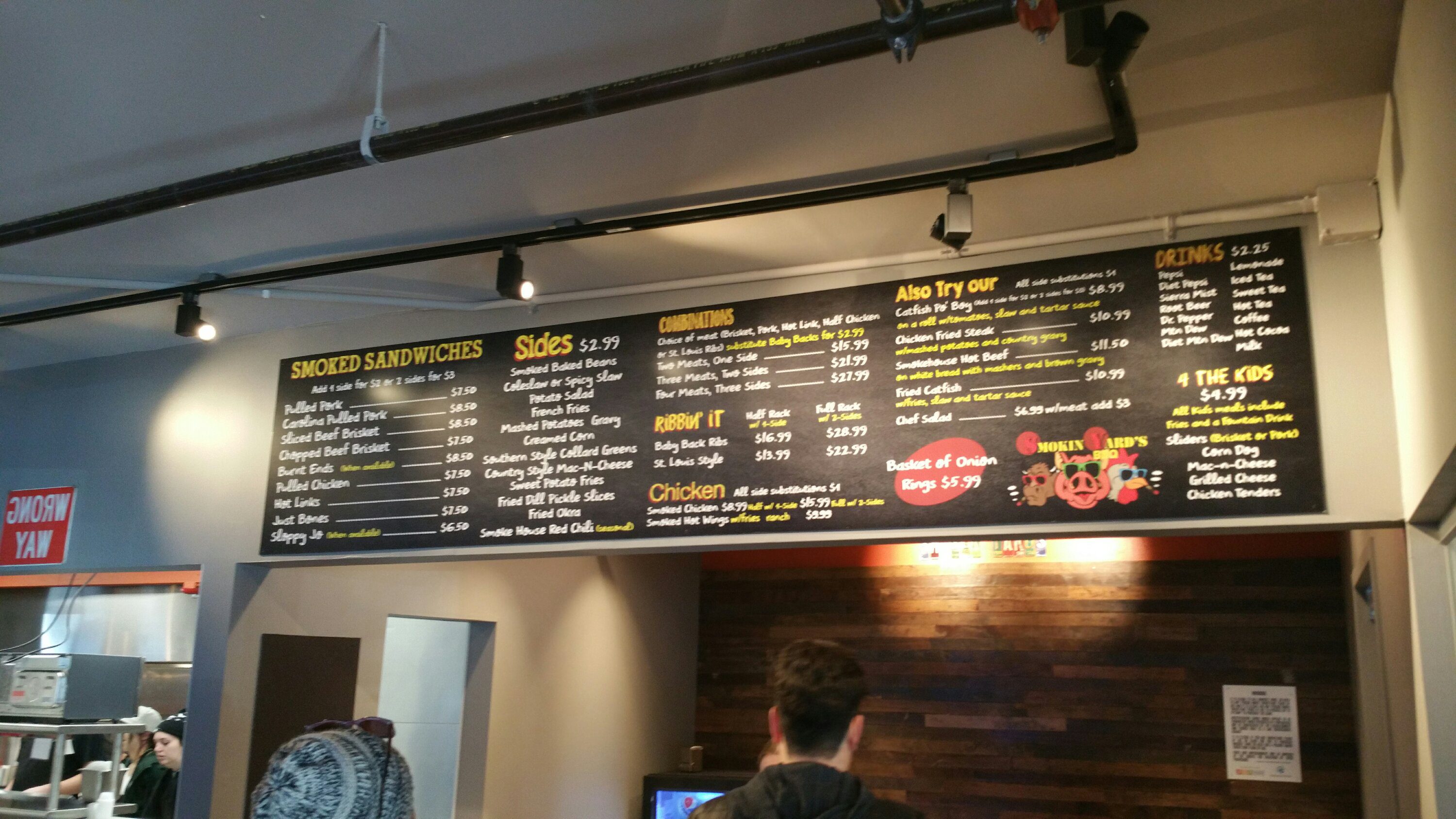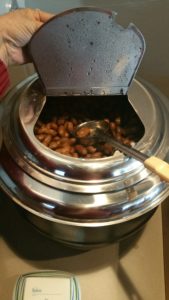 Some good news here. First of all, during the soft opening, the owners are doing a "pay what you want" model. You don't have to pay full price, but you shouldn't stiff them either. Please note that the last day to take advantage of this special offer is Sunday, December 31, 2017 until 9 pm when they close!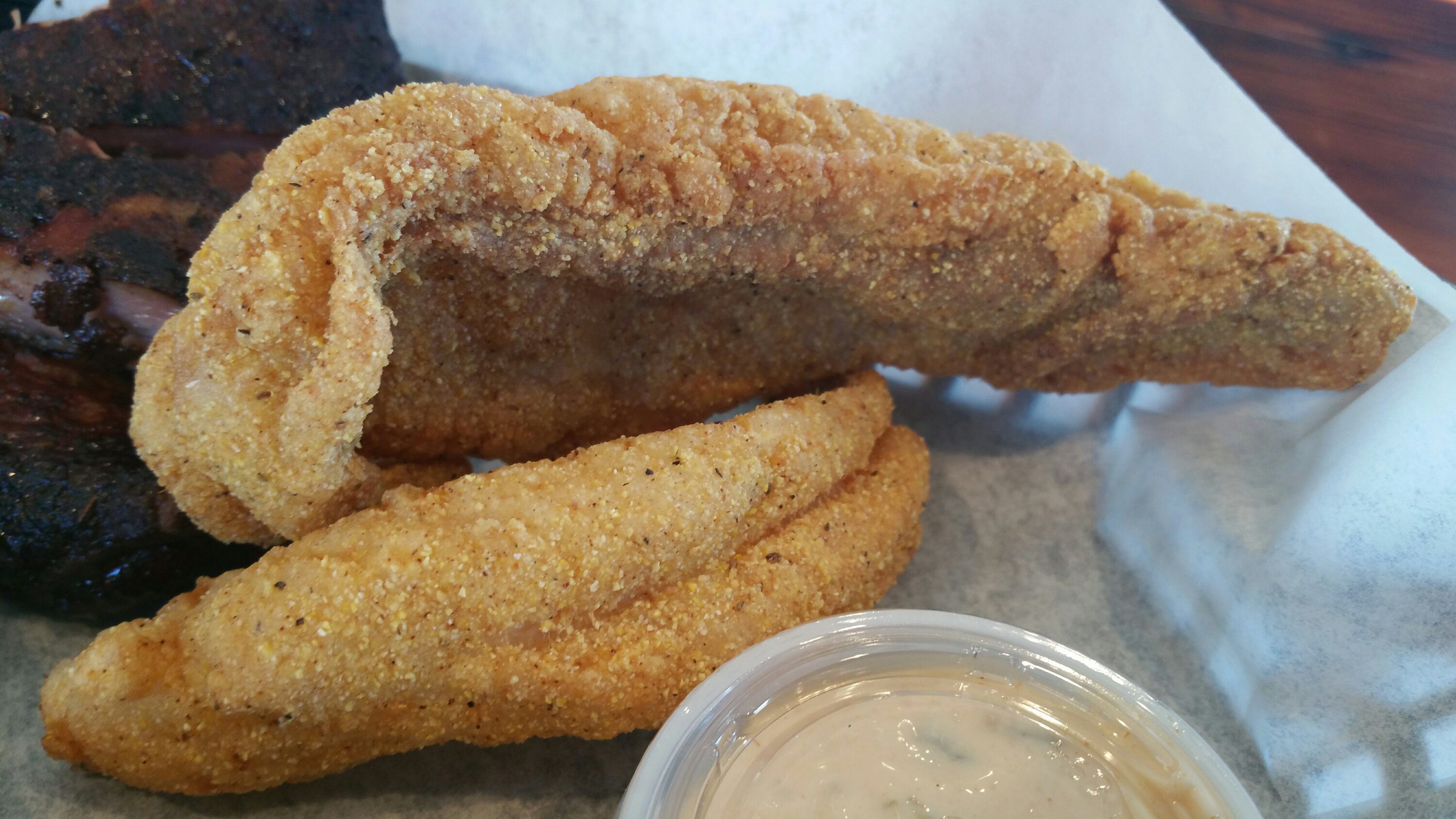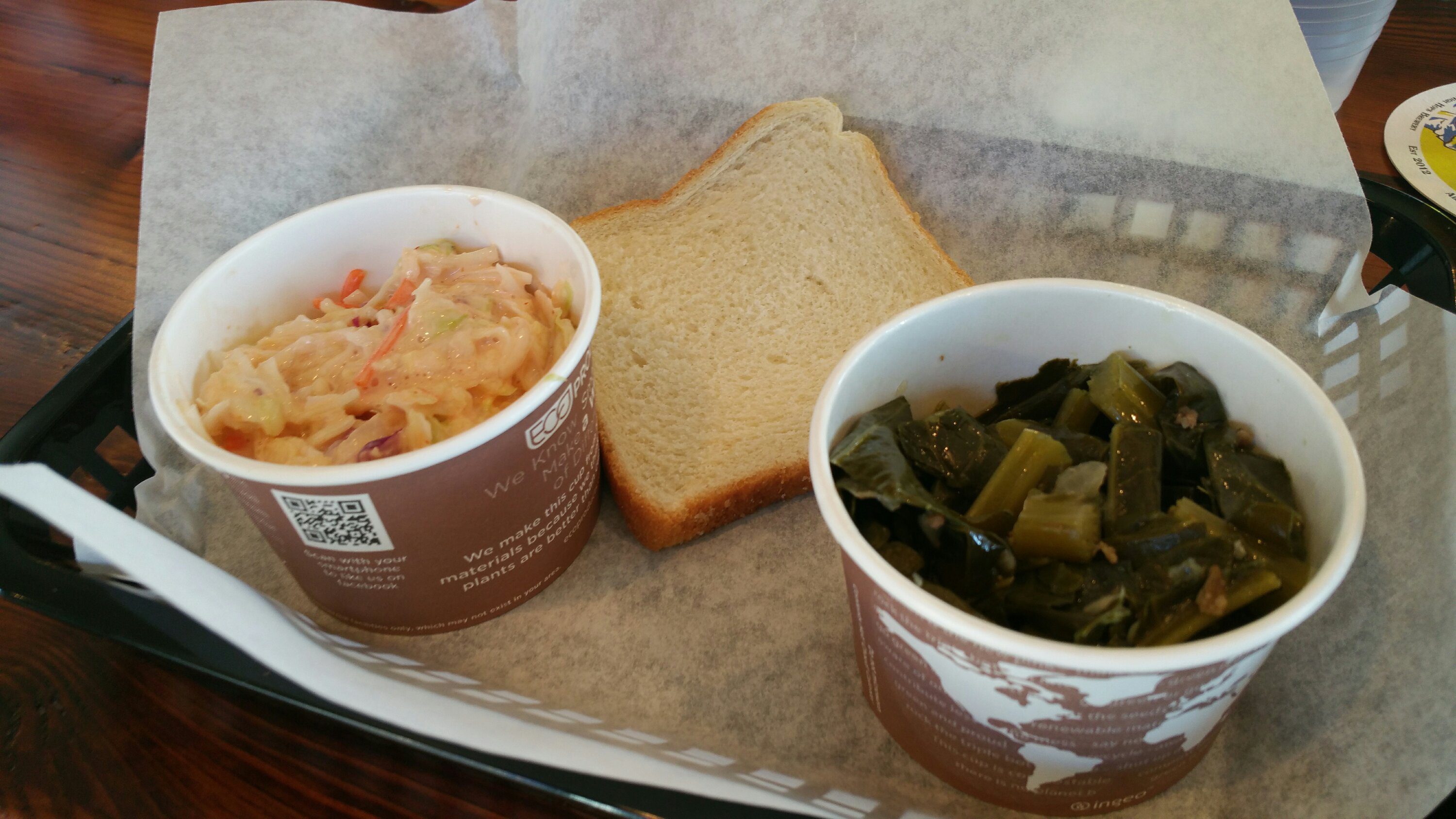 I ordered the three meat combo with fried catfish, sliced beef brisket, St. Louis-cut pork spareribs, collard greens, spicy coleslaw, white bread and a light beer from Tivoli Brewery. Here's my rundown:
Brisket–light smoke, slightly tender.
Fried catfish–nice seasoned cornmeal crust, not greasy, but it's Vietnamese catfish. Tastes fine, but different texture than U.S. catfish. UPDATE: Smokin Yard's contacted me and assured me that they serve U.S.-raised catfish. Evidently, a catfish's texture changes throughout the year.
Spareribs–good flavor, but a little dry.
Spicy coleslaw–creamy, mild kick.
Collards–soft, but could use more seasoning.
White bread–perfect.
Service: very friendly staff!
They just opened, so I look forward to circling back in a few months to see how things are going.
Smokin Yard's BBQ
900 W. 1st Avenue, Denver, CO 80225
900900 W 1st Ave, Denver, CO 80223, USA W 1