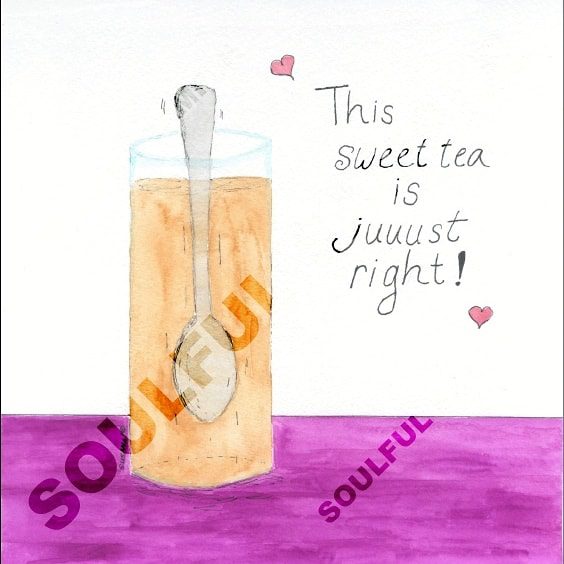 I met artist Susan Schroeder last summer at the 2019 Slow Food Nations conference held in Denver, Colorado.
In a great bit of marketing, she gave me a free 4-pack of beverage coasters that she had designed. I instantly thought, "It'd be cool to a have a 'liquid soul' version of that!"
I followed up with Susana, and she created a set featuring hibiscus drinks, purple drank, red drink, and sweet tea.
I recently got her artwork, and I think these are going to be fun.
Here's what she created for "standing-your-spoon-straight-up" sweet tea.
I'm working on getting a bunch of the coasters printed on recycled materials, and pricing. They will be sold off this website, and/or a third party website. Just in time for Black History Month!