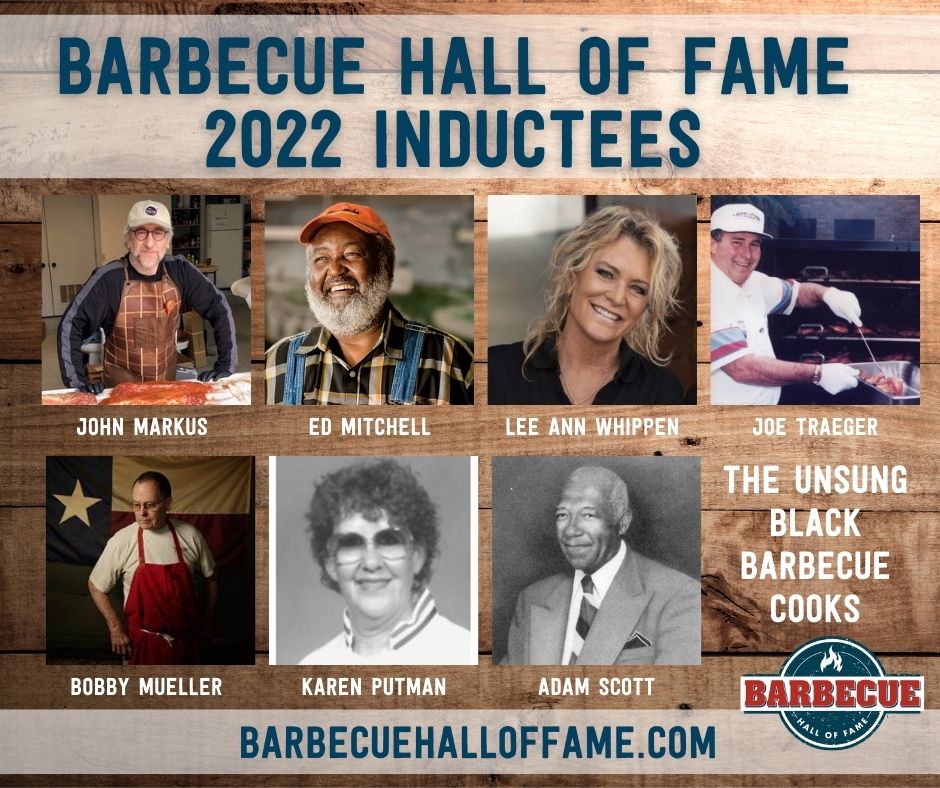 The American Royal Barbecue Hall of Fame has announced its 2022 class of inductees. The honors go to:
· John Markus
· Ed Mitchell
· Joe Traeger
· Lee Ann Whippen
· Bobby Mueller (Legacy)
· Karen Putman (Legacy)
· Adam Scott (Legacy)
Also announced was the NEW Impact Award. This year, it goes to "Unsung Black Barbecue Cooks."
Congrats to everyone for getting prestigious honor!
Click below to download the official press release.