In preparation for my next book, I've been on the lookout for African American-owned-and-operated barbecue restaurants. I found a great one in Taylor, Texas.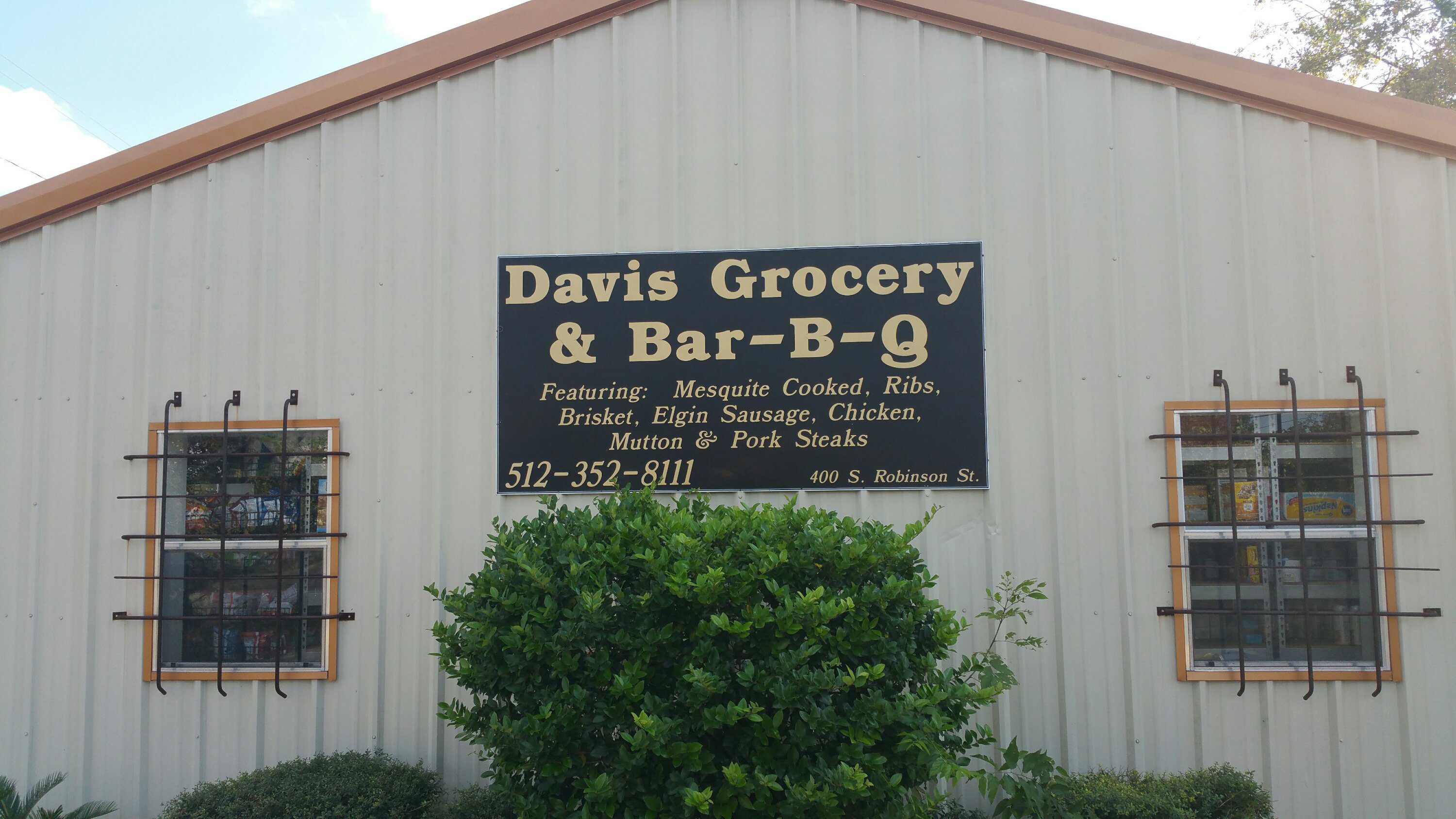 The place is run by Rev. James Davis (pictured below in black), who started a grocery business 24 years ago. The grocery soon added barbecue offerings, and it remains a hybrid business to this day.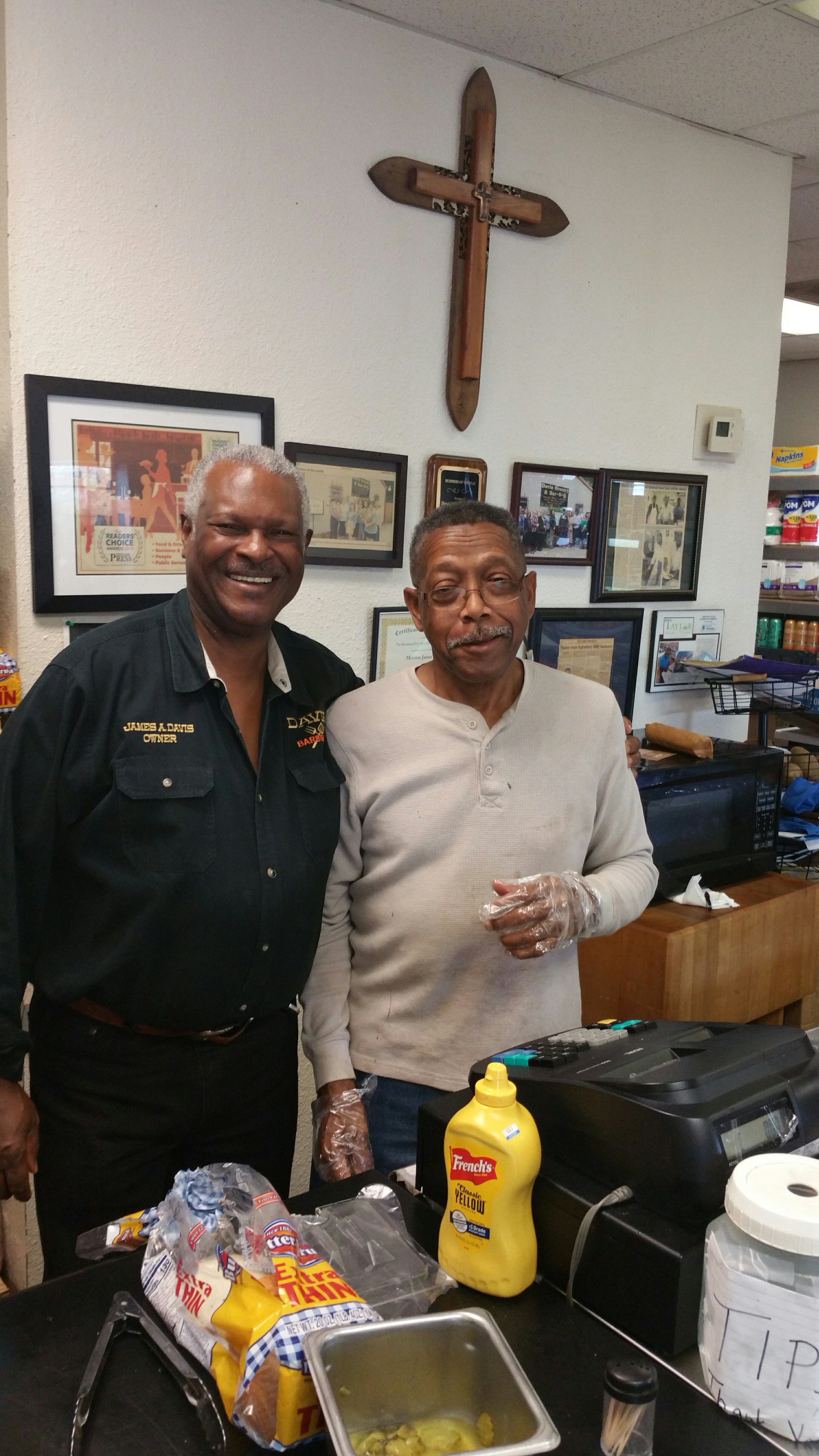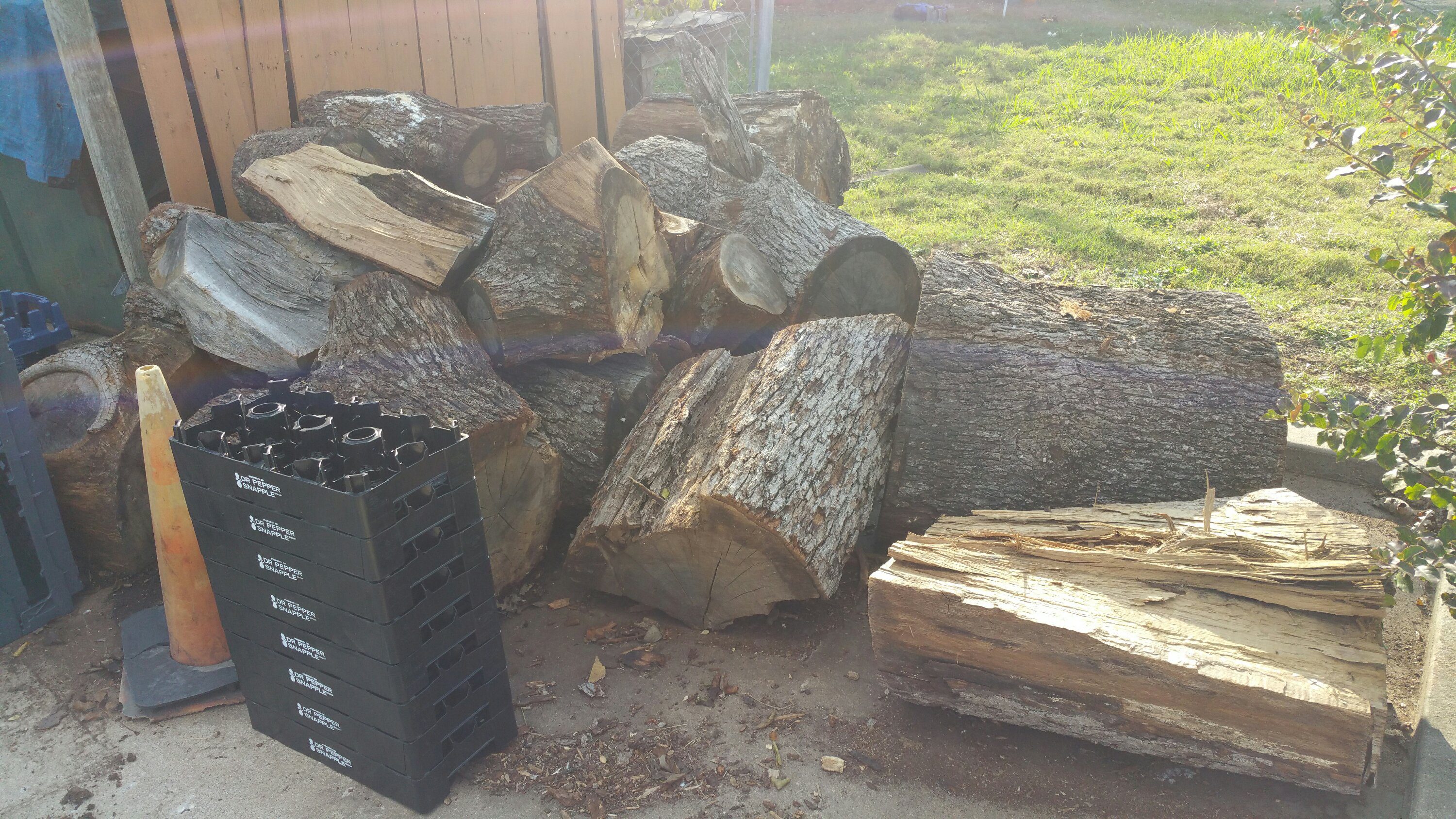 A pile of wood is always a good sign outside of a bbq joint.
I like to order unusual menu items, though my fave and standard choice is pork spareribs. In this case, it was mutton.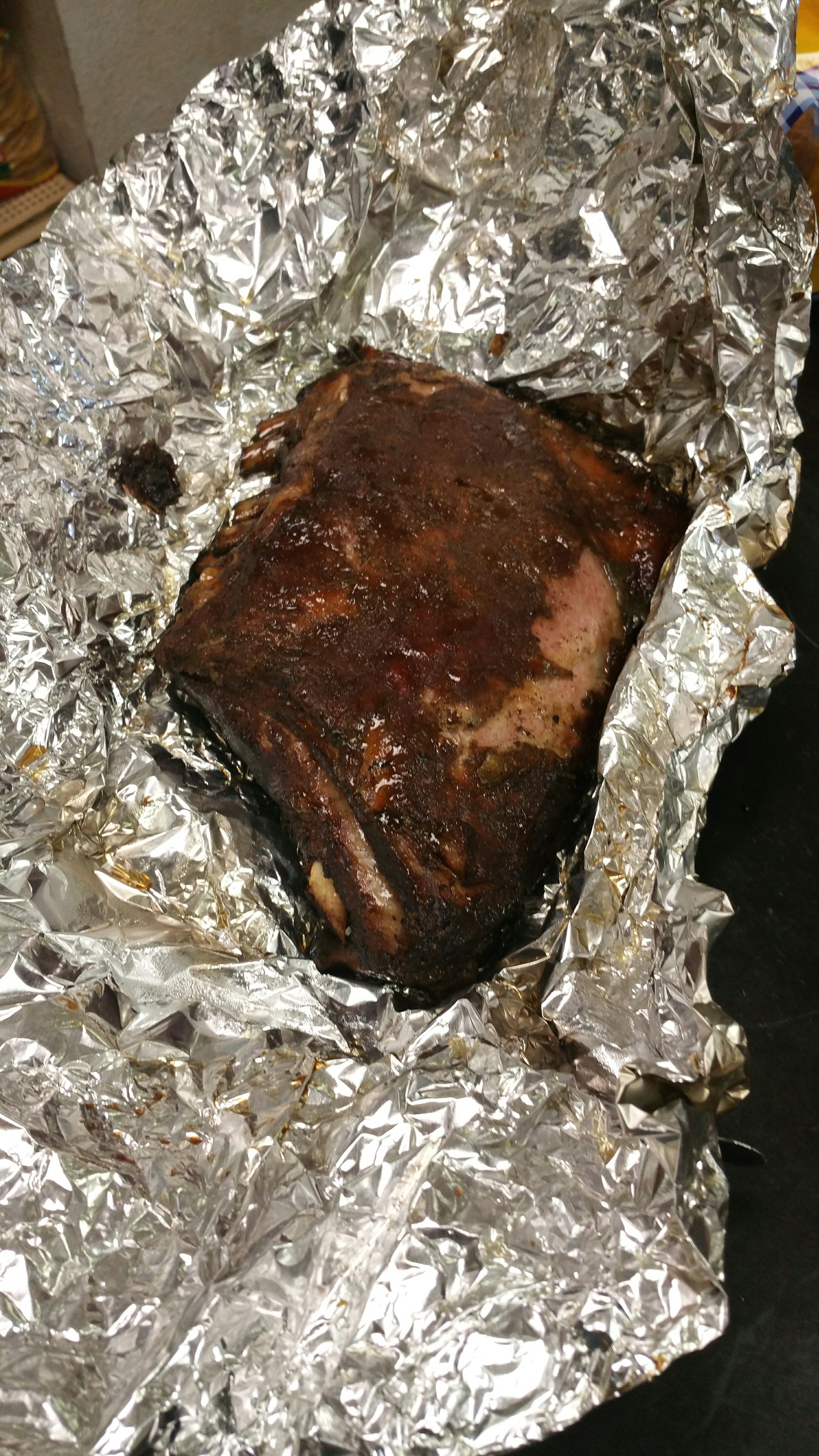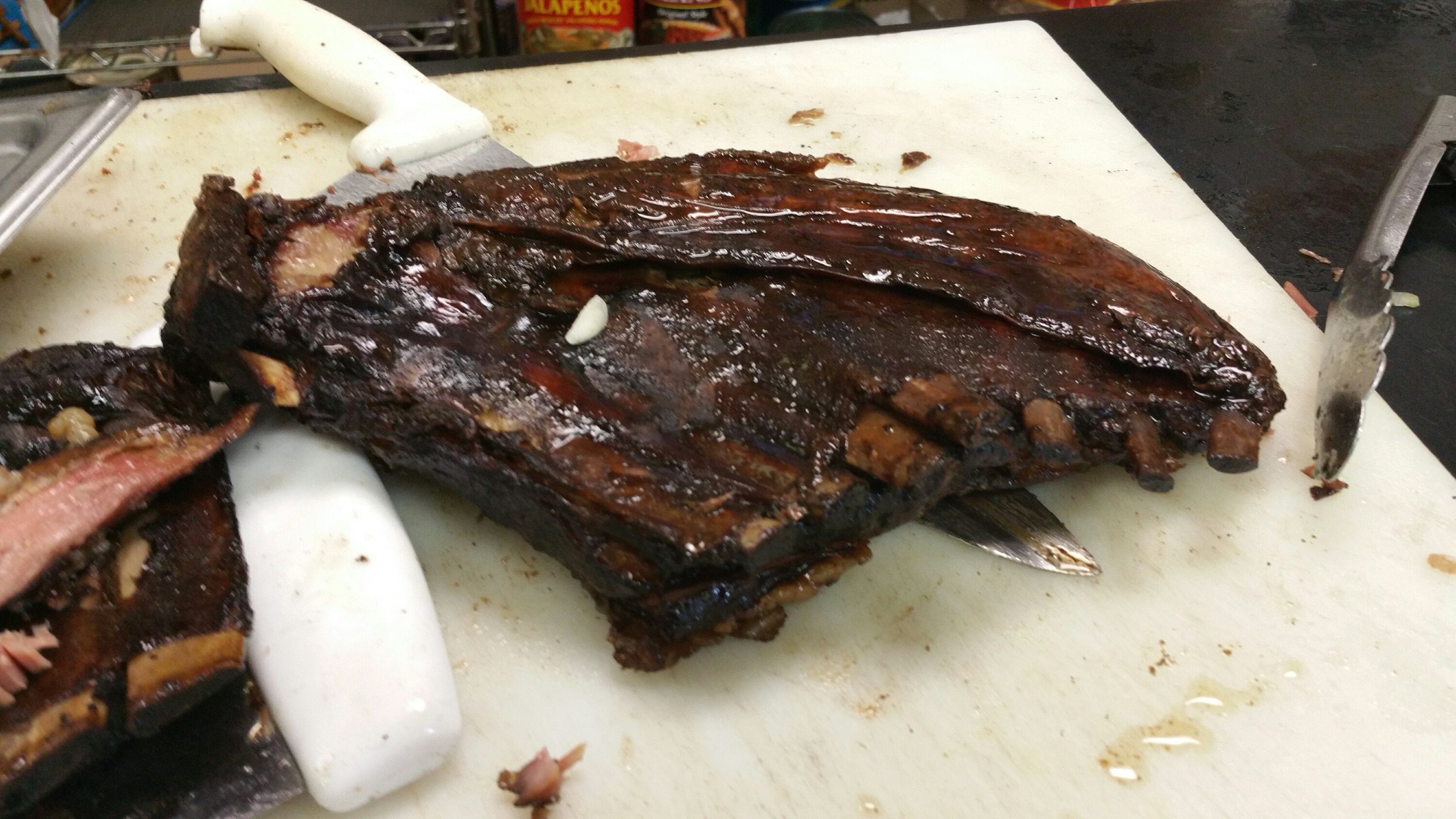 It was very succulent, and something I definitely want more of in the future.
I rounded out my plate with pork spareribs, sliced pork "steak" (a shoulder meat cut), smothered cabbage (seasoned with brisket and sausage), potato salad, white bread, onions, pickles and Big Red soda.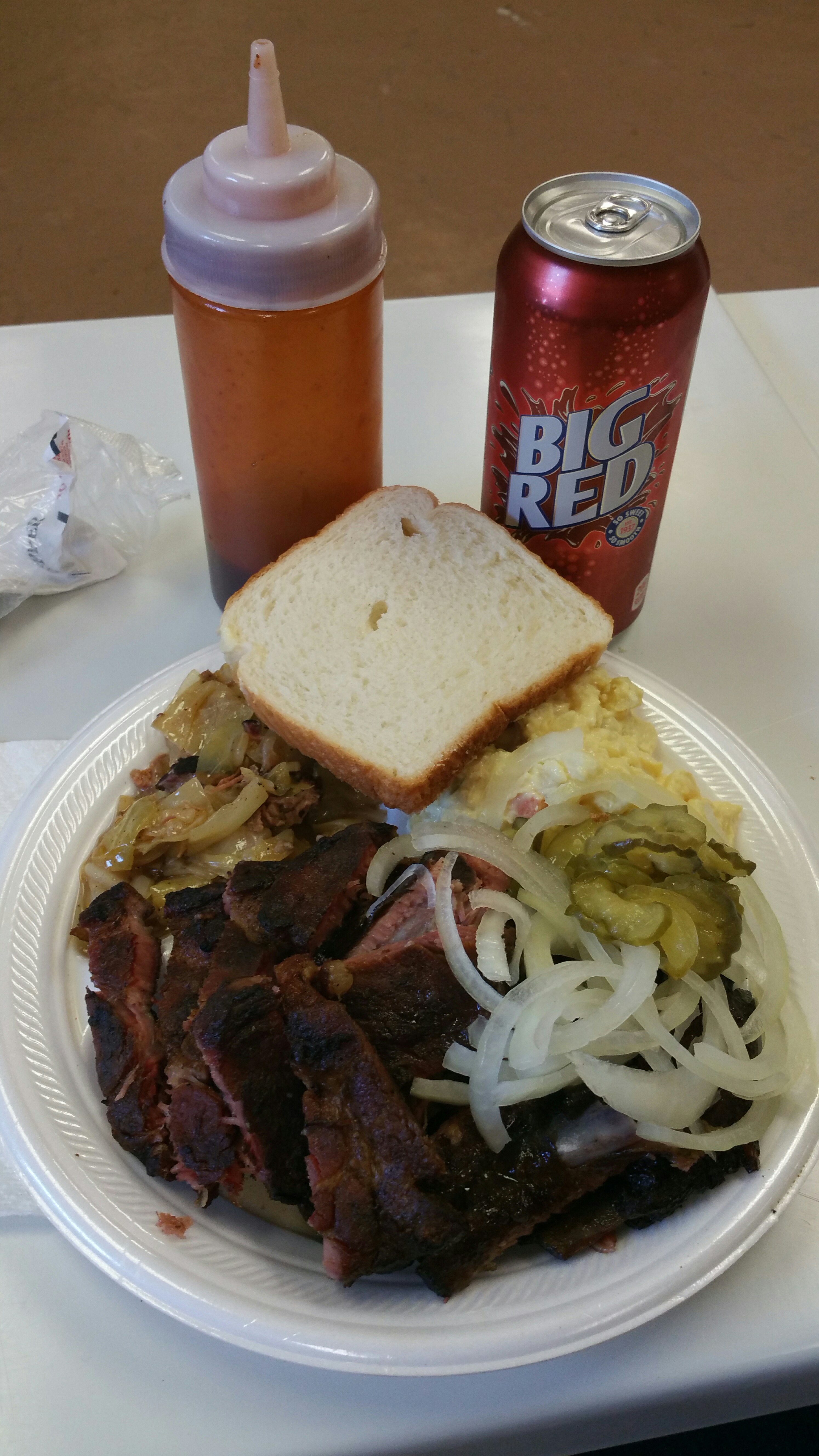 Business was slow enough that Rev. Davis spent time talking to me about his childhood barbecue memories, how he got started in the business, the challenges of staying in business, and issues oc faith. I really enjoyed it, and this place is worth a visit. It will certainly feature this place in my next book.