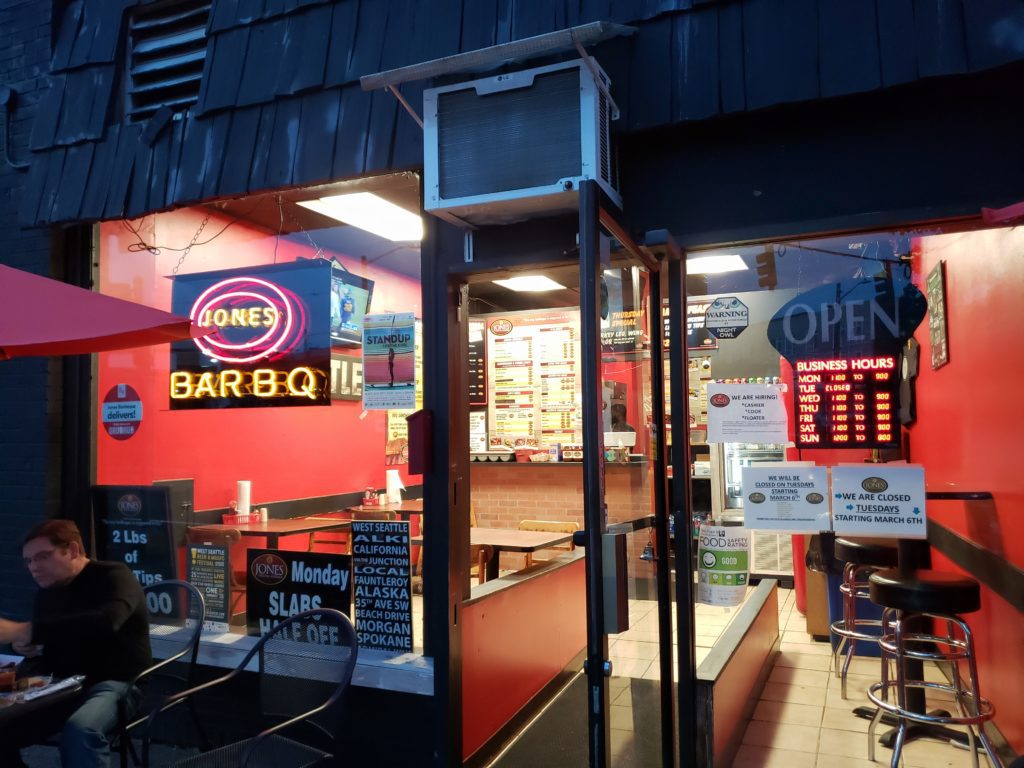 This was my fourth and final stop in Seattle, West Seattle specifically, and it was a great one!
Here's my rundown:
Beef brisket–not very smoky, tasted like roast beef.
Chicken–excellent! Smoky and flavorful, but still moist.
Hot links–this is what I'm talking about! Spicy and coarsely ground sausage.
Pork spareribs–very good flavor with great texture.
Greens–pretty standard.
Mac 'n' cheese–very cheesy with good flavor.
Macaroni salad–I was excited to order this. My late mother made this salad, and I don't see it very often on menus. This one was pretty bland, but still evoked great memories.
The meat here is pretty good, and the guy below's facial expression pretty sums up how I felt about the chicken, hot links and ribs. You definitely need to hit this place.