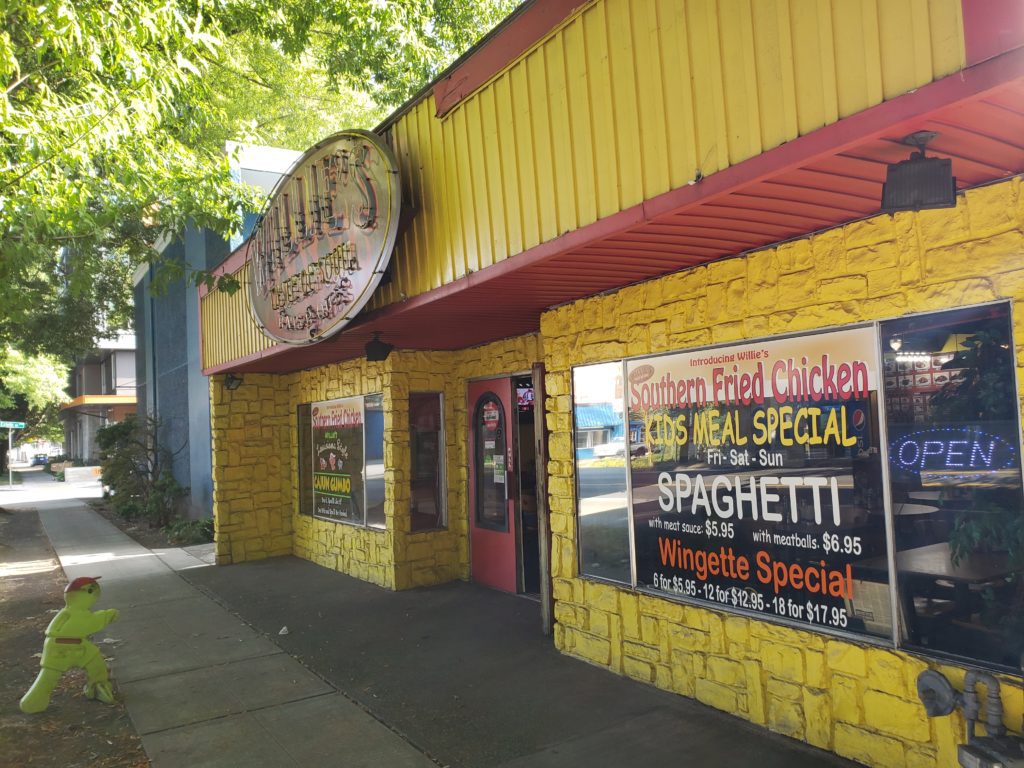 Willie's Taste of Soul Bar-B-Que
This was my third spot. Willie's is a combination barbecue, Creole food and soul food joint. I had mixed reviews about the food, but mainly because everything was drowned in sauce. I never ask for the sauce on the side because I want to experience the barbecue as the owner would normally serve it. 
Here's my rundown:
Beef brisket–pretty standard, not a lot of smoke flavor though.
Chicken–very good, bone-in chicken.
Hot links–very good spice and a coarser grind.
Pork chop sandwich–excellent! A thin pork chop, perfectly fried and seasoned.
Pork spareribs–pretty standard.
Baked beans–pretty standard.
Greens–pretty standard.
Potato salad–very good texture.
7-Up–very good, but not super moist as others that I've had. This was more like a great sour cream pound cake.
The barbecue here is pretty average, but I would return to Willie's to try the Creole and soul food options.